Brathwaite: The Caribbean poet who took Kenyan name after visit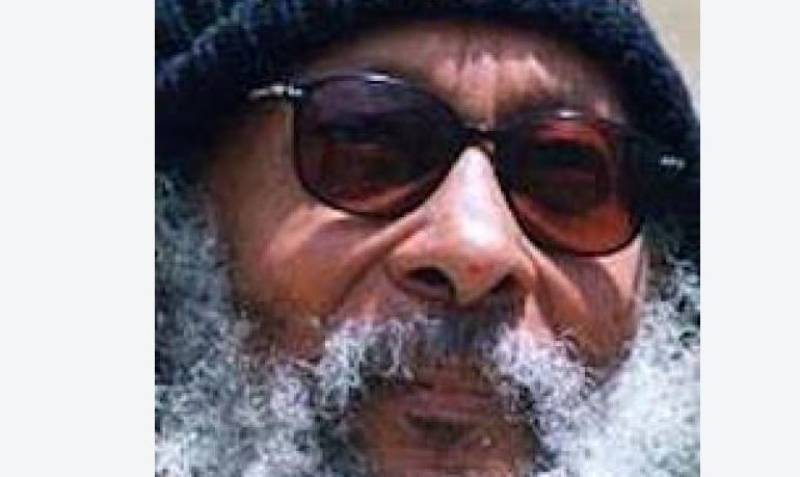 Sometimes in the 1980s, a Barbadian writer Edward Brathwaite (pictured) arrived in Kenya for the second time to visit his long-time friend and celebrated author Ngugi wa Thiong'o in Limuru.
Ngugi writes fondly of his first encounter with Brathwaite in his essay Kamau Brathwaite: The Voice of African Presence that the poet attended a City of Nairobi fellowship in 1972 when he was then known as Edward.
"As a lecturer, he proved a great teacher. He saw no barriers between geography, history and literature. What formed the African and Caribbean sensibility could not be forced from the landscape and the historical experience," writes Ngugi.
It was after his second visit in the 1980s when he stayed in Limuru with Ngugi's family that he earned himself a Kenyan and for that matter, an African name, Kamau. A name from the Gikuyu ethnic community.
"A long-standing friendship with the Kenyan writer Ngugi wa Thiong'o saw him stay in Limuru, Kenya, where Ngugi's mother named him Kamau - a name that he has continued to use since then," Muchativugwa Hove writes in his essay Africa in Brathwaite: the Matrix of Cultural Quest, identity and History as Poetic Vision.
At 89, the poet and decorated historian who earned himself a Kenyan name died leaving a heap of literary masterpieces to his name. His death was announced on Tuesday.
The author, who was considered one of the most influential voices in the Caribbean literary space, was a professor of Comparative Literature at New York University. The co-founder of the Caribbean Artists Movement is popularly known for his great collection of poems and essays, including Born to Slow Horses that made him the international winner of the Griffin Poetry Prize in 2006.
His other works include Rights of Passage (1967), Masks (1968), Islands (1969) Elegguas (2010), Ancestors (2001), Middle Passages (1992), and Black + Blues (1976). He also authored Our Ancestral Heritage: A Bibliography of the Roots of Culture in the English-speaking Caribbean (1976) and Barbados Poetry: A Checklist: Slavery to the Present (1979) among other texts.
Brathwaite was one of the many individuals who considered Africa the paradoxical ancestral continent. He struggled to reconnect with the continent he believed linked him to his ancestral history. Hence, he relocated to Africa to create an intimate relationship with the continent where he started off by serving as an education officer between 1955 and 1962 in Ghana before he embarked on research.
With his Afrocentric mindset, Brathwaite developed the concept of Creole identity where he celebrated the blackness of his people. Through his great works, he scooped several literary prizes that made him to stand out from many other creative minds.
In his 1968 anthology of poems titled Masks, Brathwaite creatively plays with the symbolism of the masks. A mask symbolizes an assumed identity that conceals one's true identity. Brathwaite captures his own life as well as the many lives of people with African descent who do not know their real identities. It a dilemma that the poet proposes should be removed by all means. By extension, his acceptance of the Kenyan name gave him an identity that linked him to his true roots.
At the same time, Brathwaite creates an African contest by using masks which play significant role in the continent's religious rituals. Therefore, Brathwaite insinuates that human beings are shielded by masks that deny them a chance of living with honest identity. Through the masks, he decolonises the search for identity.
In the collection, and specifically the poem Path-finders, Brathwaite celebrates African heroes and places including empires of Mali, Chad, Songhai and Ghana among others. He also alludes to African towns such as Timbuktu, Ougadougou and Kumasi. African gods such as Ogun, Olodumare and Damballa have been acknowledged.
So attached was Brathwaite to Africa that his latest anthology, Born to Slow Horses, is his reflections and meditations about exile. For the author, the lack of precise African identity is the source of historical grief in him as well as many other Caribbean people with African descent.