Waititu fails to bar Nyoro from naming deputy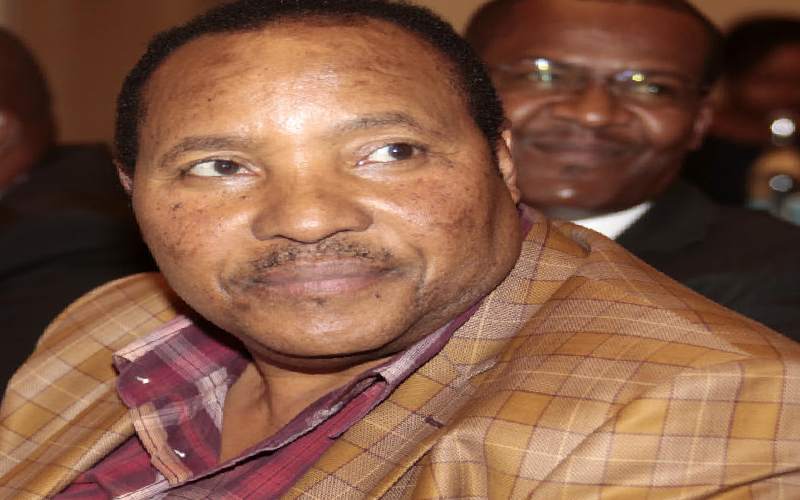 The High Court has dealt former Kiambu Governor Ferdinand Waititu (pictured) a blow after it failed to stop his successor from nominating a deputy.
Yesterday, Justice James Makau ruled that Waititu will not suffer any prejudice if newly sworn-in Governor James Nyoro nominates a deputy.
This is because Mr Nyoro has already assumed office and began his constitutional functions.
Justice Makau said Waititu should not be in a hurry to challenge a process which has not even begun.
He noted that the former governor will have an opportunity, like the rest of the residents of Kiambu County, to question any choice made by Nyoro.
"Nominating a deputy governor is a process that can be challenged at any stage through a different petition. I find that Waititu's application lacks merit and cannot be entertained," ruled Makau.
The former governor, through lawyer Wilfred Nyamu, argued that Nyoro has no powers to appoint a deputy since his assumption of office has been challenged in court.
According to Mr Nyamu, the haste in swearing-in Nyoro proved there was a sinister motive to punish the former governor.
But Nyoro's lawyer, Kibe Mungai, responded that it is in the interest of Kiambu people to have a deputy governor who will help the new governor perform his duties.
"There is no substantive cause to warrant the orders sought unless Waititu wants to be nominated a deputy governor," said Mr Mungai.
"He has no capacity to challenge a process that has not even kicked off."
Mungai further argued that Nyoro has two weeks to nominate a deputy, after which the county assembly will vet the nominee, which makes Waititu's application premature.
Waititu is challenging his impeachment process, arguing that it was flawed since the Senate and the county assembly did not follow their respective Standing Orders.
He argues that both the Senate and the county assembly violated the statutory timelines for impeachment, and the county assembly lacked the two-thirds majority required to kick him out when it passed the impeachment vote.
The Senate impeached Waititu on Wednesday last week when 28 senators voted in support of his ouster.
Nyoro then took over office two days later following a gazette notice of the resolution.
Waititu in his petition claims that there were only 57 MCAs when the assembly took the vote.
Given that Kiambu assembly has 92 ward representatives, the former governor has asserted that the two-thirds requirement was not observed during the impeachment.
He said the impeachment was driven by malice. He is also accusing Senate Speaker Kenneth Lusaka of violating provisions of the County Government Act by convening the Senate meeting outside the seven days period provided for to debate an impeachment motion.
Justice Makau gave Nyoro, the Senate and the county assembly seven days to respond to Waititu's petition before the hearing.