Gender CS Kobia tells off Kuria over 'wife' comments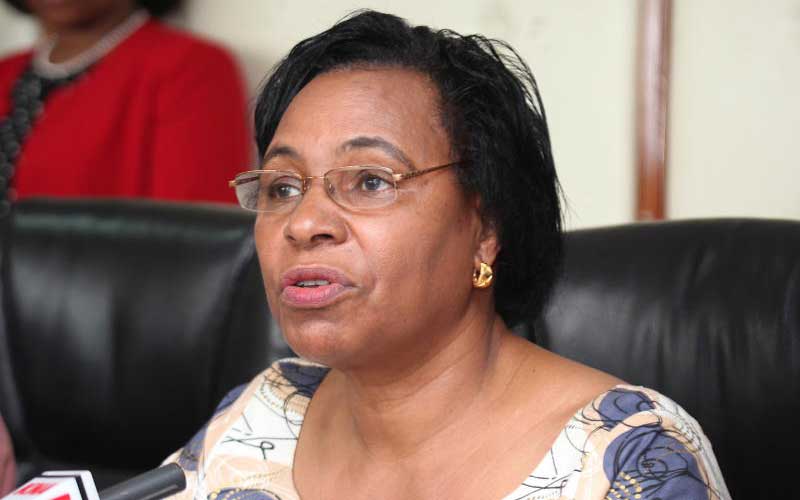 The Gender Cabinet Secretary Margaret Kobia has censured an emerging trend of leaders resorting to insults in public meetings due to their political differences.
Kobia on Friday criticised Gatundu South MP Moses Kuria's reference of ODM leader Raila Odinga as President Uhuru Kenyatta's wife.
Kuria, who is no stranger controversies, made the comments in Lari on Wednesday.
He was speaking on the newfound cordial relationship between Uhuru and Raila and the events of the BBI forum in Mombasa at the weekend.
"We were in Mombasa and my seat was snatched away from me because I refused to stand for this 'wife' you brought home.
"We do not have a problem with them because if a home has two wives, we as children can only accept and because we accepted this 'wife' to come home. Why don't you tell them to respect us too and stop despising us?" he said in Kikuyu.
Kobia has condemned the remarks, saying such comments were destroying the society.
"Why on earth would anyone misuse the status of a woman as a wife?" she posed.
She called on politicians to show restraint in showing displeasure and respect each other's views.
"If we are to mentor the young through role modelling, we need to exercise restraint even in expressing displeasure, we must respect other people's views," she said.
Kobia's sentiments were shared by many Kenyans on social media who rebuked Kuria for making the utterances.
A Twitter user Dorothy Manaseh asked: "Talking of a wife, did you change him to become a woman? Talk using sense."
Another user under the handle @Charles_Warria said, "The disrespectfulness continues. How did they allow for these clowns to take public office?"
Am so ashamed of Kuria behaviors as a man and a father. I wonder how his supporters see this as bravado.
Women should demonstrate aganist this like you did with kiraitu. Nkt — Choices Have Consequences (@ChoicesHave) January 31, 2020