Huduma Namba rollout gets High Court backing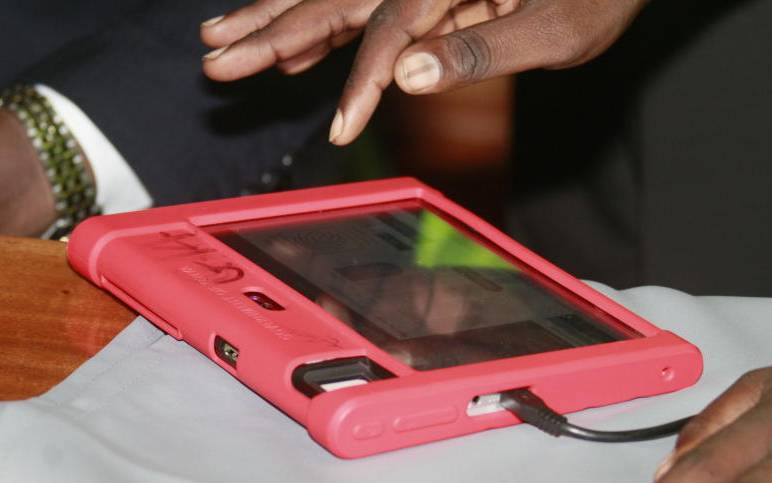 The High Court yesterday cleared the State's Sh6 billion Huduma Namba project on the condition that legislation on data protection is enacted.
According to the court, the government will have to put in place regulations on how to run the National Integrated Identification Management System (Niims) and how to protect data collected before it is implemented.
According to the judges, the current laws are not enough to guarantee data protection.
Justices Mumbi Ngugi, Pauline Nyamweya and Weldon Korir found that requirements of DNA and GPRS location were intrusive.
They, however, found the introduction of Niims, through a miscellaneous amendment, was not unconstitutional but cautioned that the path taken by Parliament limits the public from participating.
"Other than the DNA and GPS coordinates, the data collected is necessary and therefore not unconstitutional," the judges found.
In their 500-page judgment, the court found there was enough time for the public to participate and that Senate's input was not required.
"The evidence shows that the public was aware of the bill. It is, therefore, not correct to say that the members of the public had seven days to give views. The doors were not closed for members of the public to participate in the committee hearing. Sufficient time was given for public participation," the judges observed.
Take a quick survey and help us improve our website!
Take a survey
The judgment came after lengthy court battle pitting lobby groups against the State.
President Uhuru Kenyatta last week pointed out the case as among government projects that the Judiciary had stalled.
"Ukifunga Huduma Namba,umefungia wakenya wote, hata wewe mwenyewe. (If you block Huduma Namba, know you have locked out Kenyans, including yourself)," said President Uhuru during the launch of Judiciary's status report last Thursday.
At the heart of the case was whether the data collected from millions of Kenyans is secure and free from manipulation by government operatives, whether there was public participation and if the same was anchored on law or not.
In the case filed by lawyers Yussuf Bashir, Waikwa Wanyoike, Martha Karua, Jackson Awele on behalf of the Nubian community, Kenya National Commission on Human Rights (KNCHR) and Kenya Human Rights Commission (KHRC), the court heard that Niims was passed through the backdoor as the public was neither consulted nor involved. Also, no tender was floated to ensure competitiveness.
The State disputed the same, saying the Interior ministry is just collating information from all other government agencies and storing the same in centralised server.
The information which includes mobile phone number, personal email, profession, whether one is involved in agriculture and what acreage of land one has, will be stored in one server as it is allegedly scattered all over government agencies.
"This is a completely harmless exercise. We are consolidating information held by various agencies," argued State lawyer Njoroge Regeru.