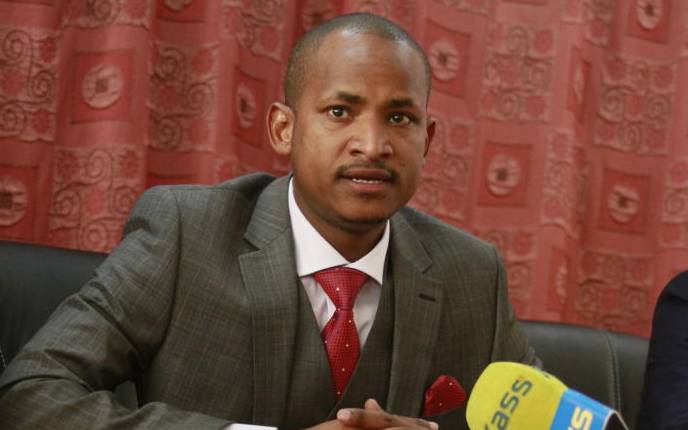 Embakasi East MP Babu Owino (pictured) has filed an application at the High Court seeking review of a Sh10 million cash bail.
Chief Magistrate Francis Andayi set the bail after the MP denied charges of attempting to kill Felix Orinda alias DJ Evolve on January 17 at B-Club in Nairobi.
In his ruling, Mr Andayi directed Babu to deposit the money in four equal installments of Sh2.5 million over the next three months.
Andayi had ruled that part of the bail money would be used to pay for DJ Evolve's hospital bill.
Read More
The MP (pictured) was released on Tuesday from the Industrial Area Remand Prison after paying the first installment.
Lawyer Danstan Omari said although Babu had complied with the court's terms, he would struggle to pay the remaining installments.
Mr Omari said they wanted the High Court to review the terms set by the lower court "to be favourable and reasonable in line with the doctrine of presumption of innocence and thus also grant an option of a bond."
"I urge this court to revise the ruling in line with the constitutional rights of an accused person and in the interest of the right to a fair hearing and the rule of law."
Babu's lawyers also sought to have the Kenya Magistrates and Judges Association enjoined as an interested party in his application. "Grave concerns have been raised by the republic that seeks to interfere with the discretion of magistrates and, to an extent, judges when dealing with such applications and thus a direct attack on the independence of the Judiciary as a whole."