Police killed 91 this year, rights body says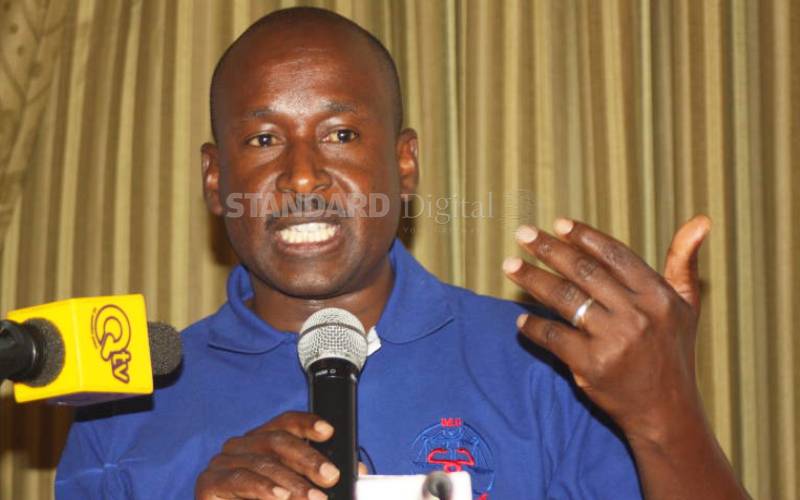 The police have executed at least 91 people this year, a human rights body has claimed.
The Independent Medical Legal Unit (IMLU) said this during an event to mark the International Human Rights Day, celebrated on December 10.
According to IMLU, this brings to 976, the number of people killed by police bullets from 2013.
"We have also witnessed widespread attacks on human rights defenders and demonstrations in contravention of the right to peaceful assembly, right to demonstrate and picket, most of the demonstrators being young people, thereby, further narrowing civic space in the country," said IMLU Executive Director, Peter Kiama.
Kiama said the Public Benefits Organizations Act has also remained unimplemented, denying an enabling environment for the civil society.
Despite the government enacting legislation to deal with issues of human rights violation, Kiama said it has been reluctant in ensuring implementation.
Among the laws are the National Coroners Service Act 2017 and the Prevention against Torture Act 2017.
The National Coroners Service Act 2017 establishes the office of the National Coroner, having jurisdiction to investigate the cause of death in cases where people die in law enforcement custody, as well as sudden or unnatural deaths.
The Prevention against Torture Act 2017 brings all state agencies and officials including police officers, council askaris, the Kenya Wildlife Service, and the Kenya Forest Services under the ambit of accountability for torture and cruel, inhuman or degrading treatment and provides clear penalties for such atrocities.
"The government is slow in complying with court orders requiring compensation of survivors of torture, extra judicial execution and enforced disappearance defeating the principle of access to justice," Kiama said.
He added: "IMLU has nine cases where compensation amounting to about Sh19 million was awarded to victims as far back as 2011 but the government is yet to honour them."
In 2018, Kiama said IMLU petitioned the Attorney General to release compensation for 10 victims, which is pending to date.
The rights body demands appropriate budget allocation to ensure the government can provide redress to victims of torture, extra judicial killings and enforced disappearances.
They also demanded full implementation of the National Coroners Services Act 2017 and the Prevention of Torture Act 2017.
According to Human Rights Watch 2019 report, although both the Kenya Police Service and the Independent Policing Oversight Authority had promised to investigate these cases, there has been little progress in holding the perpetrators to account.
The report says many survivors did not receive post-rape medical care or counselling support.