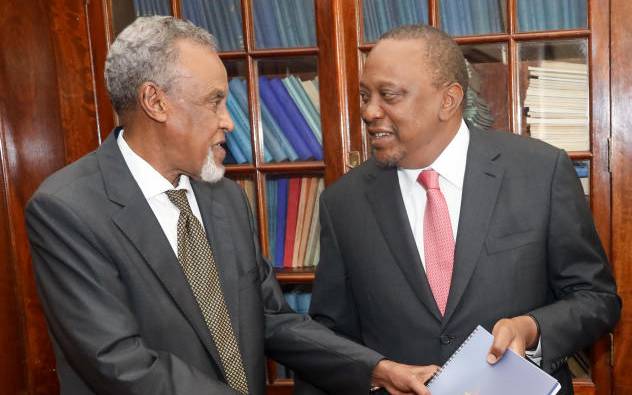 The Building Bridges Initiative (BBI) proposals on the structure of the Executive is a far cry from the Bomas draft, the country's first attempt at re-introducing the position of the prime minister that was abolished after independence.
Whereas the Bomas draft had proposed a parliamentary system with a powerful PM, the BBI team envisages a hybrid system, where the premier "cohabits" with a president who will be the head of government.
In the Bomas draft, the PM would be the head of government, presiding over Cabinet meetings and coordinating the work of the ministries.
The document was favoured by political allies of former Prime Minister Raila Odinga, but it never saw the light of day. It was mutilated and the proposal eventually defeated at the Naivasha constitutional talks.
Read More
The only striking similarity in both drafts is that the PM is the leader of the largest political party, or coalition of parties, represented in the National Assembly.
On devolution, the Bomas draft had proposed regional governments comprising a regional legislative assembly and a regional executive. The Bomas draft had, however, suggested that Nairobi be managed as a metropolitan capital city.
The BBI team retained the current 47 counties and suggested that Nairobi be treated as a special county.
The BBI report came in the wake of several other proposals to change the country' governance structure, including the Punguza Mizigo pushed by Thirdway Alliance leader Ekuru Aukot and Ugatuzi Initiative by Council of Governors
The Punguza Mizigo initiative, which collapsed after failing to garner the support of the majority of county assemblies, had sought to reduce the number of MPs from 416 to 147 and abolish nominations in county assemblies and Senate.
The BBI team has proposed the retention of the current numbers in Parliament and wants transparent public participation in the counties before nominations are done.
The two drafts also differ on the presidential term limit. While the Punguza Mizigo wanted to introduce a one seven-year term presidency, the BBI team wants the retention of the current two five-year term for the Head of State.
On sharable revenue, the two initiatives concurred that counties should receive at least 35 per cent.
The Ugatuzi initiative by the Council of Governors had proposed that for every financial year, the equitable share of revenue raised nationally for county governments should not be less than 45 per cent of the previous year's revenue collected by the national government.