Sexual health tops agenda at summit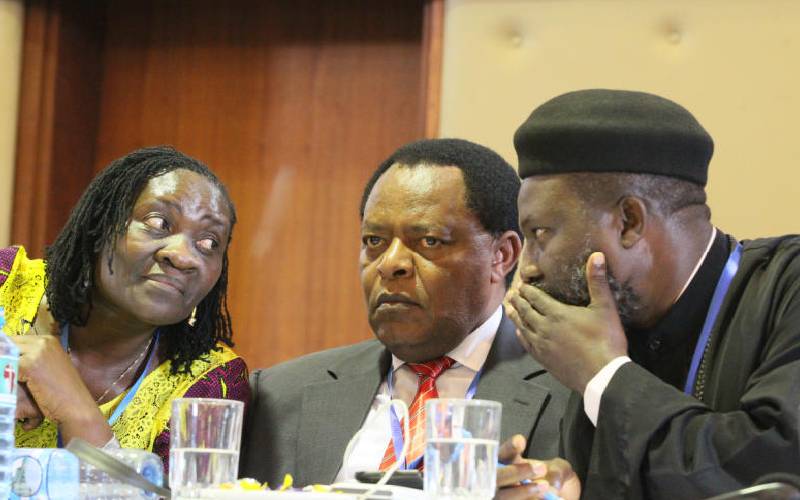 Improving maternal health is one of the agendas in the three-day global summit on the population that starts in Nairobi today.
"Kenya will be front and centre of this watershed moment for women and girls everywhere," said Foreign Affairs Principal Secretary Macharia Kamau.
At least 6,000 delegates with 179 government representatives are expected to take part in the International Conference on Population and Development (ICPD) summit.
One of the key areas in the maternal health agenda will be the thorny issue of sexual reproductive rights. While advocacy groups will be seeking more funds to facilitate their programmes, the church has raised fears of the abortion debate.
The fund cuts have been informed by the infamous 'gag rule' imposed by US President Donald Trump, which dictates how organisations that benefit from Federal government money should use their resources.
The rule has it that if an organisation receives funding from any US agency, then it should not carry out any abortion-related services or even refer to it, as they would be denied funds.
Religious leaders across Africa and beyond have raised concerns over some of the issues the ICPD 25 aims to address.
The leaders met ahead of the conference and agreed that in as much as it will address real issues affecting the society, it should not be at the expense of religious teachings and culture.
Sheikh Ibrahim Lithome from Supreme Council of Kenya Muslims said the conference was in order to address issues of gender-based violence, maternal health and mortality and also access to family planning methods.
"We agree with them to that extent, but as religious leaders we have certain reservations. There are certain things we cannot allow because of teachings of religion," said Lithome.
Ngunjiri Mwangi of Faith Heroes Church said the commitments made in the ICPD Conference in Cairo, Egypt, in 1994 and now being implanted should be done in ways that do not violate the concerns for mankind.
"When you talk about the autonomy of people's bodies then some of the things that will come up are LGBT issues, abortion and same-sex marriages. This is why we are concerned," said Bishop Mwangi.
Meanwhile, a blast at City Hall on Monday forced the United Nations to temporarily evacuate delegates who are in the county to attend the conference.
At about 11 am, a blast was heard at one of the halls at City Hall where delegates were registering. The 'blast' was caused by an exploding teargas canister.
UN police immediately moved to have everyone evacuated.
"Everyone please vacate the room," a UN security officer was heard issuing instructions.