Report reveals there are over 1,000 Kenyans who are intersex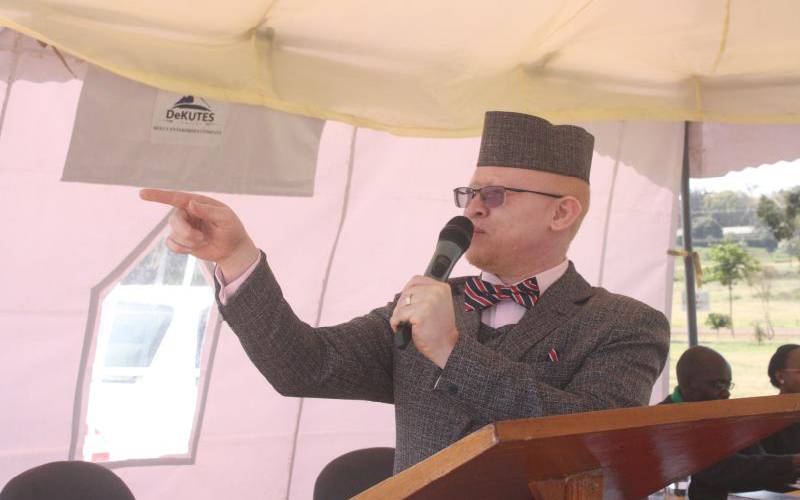 There are 1,524 intersex persons in the country, the 2019 census data shows.
The data was released yesterday by the Kenya National Bureau of Statistics (KNBS) in the presence of President Uhuru Kenyatta.
Among the 47 counties, Nairobi has the highest population of intersex people with 245. It is followed by Kiambu (135) and Nakuru (95).
An intersex person is one who by birth, does not fit the typical definitions for male or female bodies.
Sometimes surgeries can be done to give one the desired gender.
The 2019 census is the first in the country's history where intersex people were counted.
Stigma associated with being intersex has kept many people from stepping out to be counted.
It was nominated senator Isaac Mwaura who revealed before the census that for the first time, a question on whether one is intersex or not will be included in the census questionnaire.
Mr Mwaura said the decision was based on years of discrimination against the group.
Another group recognised in the census for the first time is that of people living with albinism.
Mwaura noted that the data does confirm that indeed intersex persons do exist across all counties.
However, the intersex numbers released are less compared with what local organisations have estimated.
For example, the Child Rights International Network estimates there are 20,000 intersex people in Kenya.
Kenya National Commission on Human Rights (KNCHR) on the other hand estimates there are 1.4 million intersex persons in the country.
Mwaura said with more awareness, more people are likely to come out and reveal they are intersex.
"It is a good start especially noting that this subject is shrouded with taboo and stigma," he said.
Darlan Rukih, a gospel artist from Migori County, has publicly revealed he is intersex.
Tana River has the least number of intersex persons, with two.