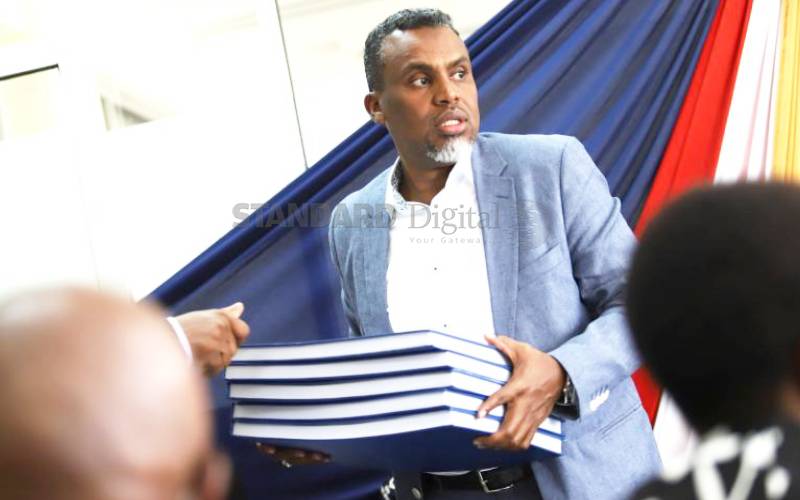 The Director of Public Prosecutions Noordin Haji has cautioned MPs against passing a law prohibiting State agencies from spying on citizens. Speaking in Kisumu yesterday, Haji said such a law would hurt the war against corruption and terror. He was reacting to efforts from MPs to amend the Data Protection Bill, 2019. If the bill is passed, a number of State agencies will be barred from snooping into the privacy of citizens. "To say there should be no spying in the country is to imply that we should not have national intelligence," Haji said.
SEE ALSO: Why politicians want nicknames on ballots
He added that such a bill would hurt investigations on individuals linked to terror groups, such as Al Shabaab. Spy agencies usually obtain information from people by monitoring their financial transactions, telephone records, among other avenues.
Suspicious transactions
Haji also asked banks to keep reporting suspicious transactions to deter money laundering and corruption. He said his office is now concentrating on prosecuting corruption cases in a thorough manner, with the option of plea bargaining being scrutinised. "We will enter into a plea bargaining agreement only if the suspect is willing to pay three times the money he stole, and to spend not less than six months in prison," said Haji.
SEE ALSO: Five mistakes that could ruin your retirement plan
He said in the last one year, many accused people and institutions have visited his office to enter plea agreements. Among the institutions that have chosen this bargained route to justice are banks. Haji said a number of lenders who have been accused of abetting various financial crimes, such as money laundering, have entered plea bargaining agreements. They have opted to pay fines to the Central Bank of Kenya, he said. The DPP also complained that his office is understaffed, saying he needs between 1,500 and 2,000 prosecutors to help run operations at the State agency.
SEE ALSO: NBA season to resume on StarTimes with ESPN
"Currently, we have about 900 prosecutors doing a good job. They are not enough," said Haji.