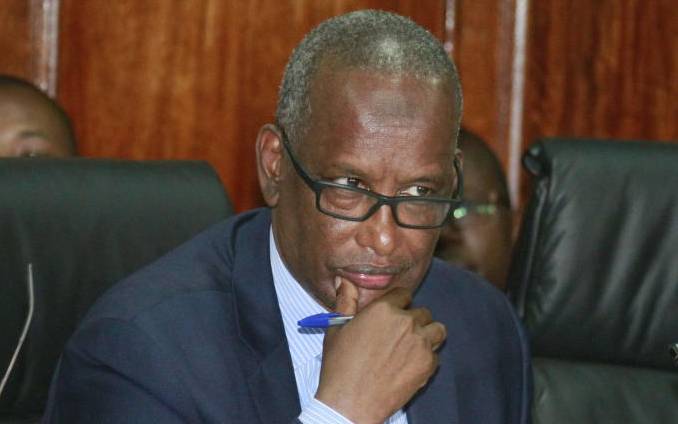 MPs are outraged with revelations that the Defence ministry blocked the Auditor General from conducting a special audit on alleged skewed awarding of tenders running into millions of shillings. House Public Accounts Committee (PAC) had last year ordered a special audit following claims of misuse of restricted tendering by the Department of Defence (DoD). It emerged yesterday that the exercise stalled after the officers sent to do the work were denied access to books of accounts of the department. Members of the watchdog committee expressed their anger with the development and accused the ministry of defying Parliament.
SEE ALSO: KDF probes aircraft crash in Somalia after 10 soldiers injured
Consequently, PAC Chairman Opiyo Wandayi directed Principal Secretary Ibrahim Mohammed (right) to present all the documents for the audit process without fail. "You cannot just sit there and decide that you will go against the orders of Parliament. The orders that we gave for special audit must be complied with... It is my ruling that DoD will allow the auditors to access any documents they want," directed Wandayi. Mr Mohammed, who was not in charge of the department when the orders were issued, committed himself to abide by the orders. The department had initially claimed that the auditors demanded documents about projects which had already been audited. The audit was ordered after a firm, Jack Wright (1982), involved in meat supply to the Nanyuki base unit protested that the highest bidders were the ones winning tenders.
SEE ALSO: 'It came alive:' Astronauts recount wild ride home on SpaceX's Crew Dragon
In their protest letter to the National Assembly, the company had claimed the ministry awarded a Nairobi-based firm to supply meat for Sh38 more per kilo.