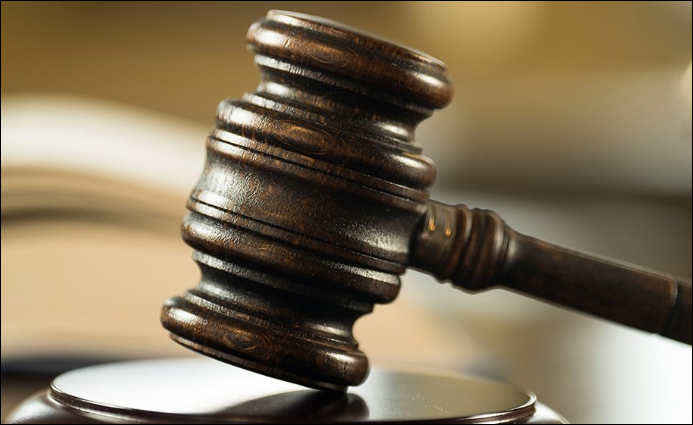 A High Court judge's ruling that governors accused of corruption and abuse of office step aside pending trial has triggered a heated debate within the legal fraternity.
Lawyers and constitutional experts are now deeply divided overJustice Mumbi Ngugi's ruling, with some claiming it could have huge implications on the future of county executive officers.
On Monday, Kiambu Governor Ferdinand Waititu was charged in an anti-corruption court in Nairobi alongside his wife and other senior county government officials.
They pleaded not guilty to the charges, which include conflict of interest, abuse of office and dealing with suspect property. Anti-Corruption Magistrate Lawrence Mugambi's ruling on bail in the case is due on Tuesday.
Read More
In her July 24, 2019 ruling, Justice Ngugi instructed that elected executives cannot continue attending office when facing corruption related charges.
After the ruling, Ethics and Anti Coruption Commission (EACC) said on Twitter: "Following this ruling, it will no longer be business as usual for constitutional office holders facing criminal charges of corruption and economic crimes."
Chief Magistrate Lawrence Mugambi, in his ruling on the Kiambu governor's case, borrowed from the ruling of Justice Ngugi. "I concur with Justice Mumbi Ngugi in asking…how effective will prosecution of such state officers be when their subordinates are under control of indicted officers?" questioned Mugambi.
Immediately after he was charged, Waititu's deputy governorJames Nyoro called for a meeting with county executive members and sought leadership control, claiming there was a vacuum that needed to be filled. But NASA Chief Executive Officer, lawyer Norman Magaya, said a deputy governor cannot declare himself governor unless the holder of the office has been removed as set out under the Constitution.
"The High Court ruling is inconclusive and problematic in the sense that it doesn't address this fundamental question. The constitution must be construed as a whole," he said.
University of Nairobi law lecturer Ben Sihanya noted that the concept of 'stepping aside' was susceptible to major abuse by players in the criminal justice system and folks in the Executive.
"People in power can hatch a plan to remove a governor they do not want. All you will need is a criminal complaint and if the DPP agrees with it, the removal is done through 'stepping aside'," said Prof Sihanya. He said in a situation like Kenya where courts take forever to complete a criminal trial, one would be elected as a governor, asked to step aside after a year as the case drags on for four years and end up being out of office for their full term.
"If that was to be the trend, then there would be cases where all know that the DPP's office has a peculiar tendency to charge suspects when there is no actionable evidence on the file. Where is the will of the people who elected the governorsto office?" Sihanya asked.
Lawyer Kennedy Murunga said the ruling did not allow removal of an elected office holder once charged with corruption. "The presumption of innocence until proven guilty must apply in all circumstances. The only way to remove an elected office holder is through an election," said Murunga.
Earlier in May, Samburu Governor Moses Lenokulal was charged with corruption and unlawful acquisition of public property.
EAC nod
Last Wednesday, Justice Ngugi ruled that Lenokulal can visit his office only with the authorisation of EACC.
In the past, only state officers have been asked to step aside once they appear in court. Just a couple of weeks ago, National Treasury Cabinet Secretary Henry Rotich, his Principals Secretary Kamau Thugge and senior ministry officials were forced to step aside after they appeared in court over corruption allegation case.
Weighing in on the impact of Ngugi's ruling on Waititu, Nairobi lawyer Ahmednassir Abdullahi said the embattled governorcould operate outside his barred Kiambu office.
"Since Babayao is barred from accessing the Governor's office in Kiambu, I offer the considered legal opinion that he can open a new office in Limuru or Thika or Gatundu or Kikuyu or Kiambaa and continue discharging his constitutional duties as governor of Kiambu," Abdullahi tweeted.
Constitutional lawyer Peter Wanyama argued that Justice Ngugi 's decision on 'stepping aside' was problematic and required amendment of the Constitution and enactment of a law by Parliament.
"Governors, MPs, MCAs and the President are elected by the people. There is a special procedure for their removal from office, through recall or impeachment. Being absent from the office triggers other things," Wanyama said.
He said suspension of governors simply meant some services could not be delivered on government functions. "Who will write the letter suspending a governor from office? The people? How will this be done?...," he said.