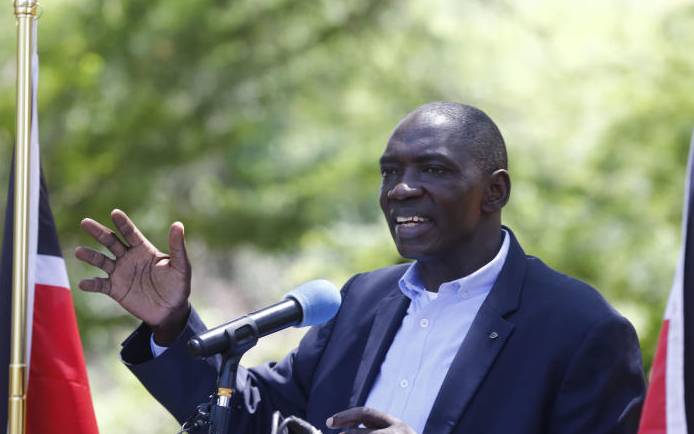 The Government is yet to decide on the importation of maize, Spokesperson Cyrus Oguna has said.
According to (rtd) Colonel Oguna, the Government's interest is on ensuring Kenyans have enough food in their stores.
Oguna spoke in Marigat, Baringo County yesterday even as farmers in the North Rift met with Strategic Food Reserve (SFR) board in Eldoret.
"Before something is done by the Government, we have to engage in a discussion. The decision on whether to import maize or not has not been made and all the discussions going on is healthy. We believe when a decision is made all will be good," said Oguna.
Read More
He said he was sure an appropriate decision that would be in the best interest of both the people and farmers would be reached.
The country, he said, had enough food in its stores and no one would go hungry.
In Eldoret, maize farmers yesterday pushed for suspension of planned imports and better prices for current harvests of the crop.
The farmers said the crop would be ready for harvesting in the next two months and that stocks currently at the National Cereals and Produce Board (NCPB) depots were still adequate for the country's needs.
The maize producers want the State, through SFR board, to buy their produce at minimum Sh3,000 per 90kg bag and pay them promptly upon supplying to NCPB.
The SFR team, led by former Cabinet minister Noah Wekesa, former MP Lucas Chepkitony and Chief Executive Officer Omar Salat as well as Moiben MP Silas Tiren, was in the region to listen to farmers' grievances.
Dr Wekesa said they had assessed the maize situation and listened to farmers' cries, adding that SFR board would act in accordance to farmers' recommendations.
"Farmers toil for nine months and by September, most of them will start harvesting," said Wekesa.