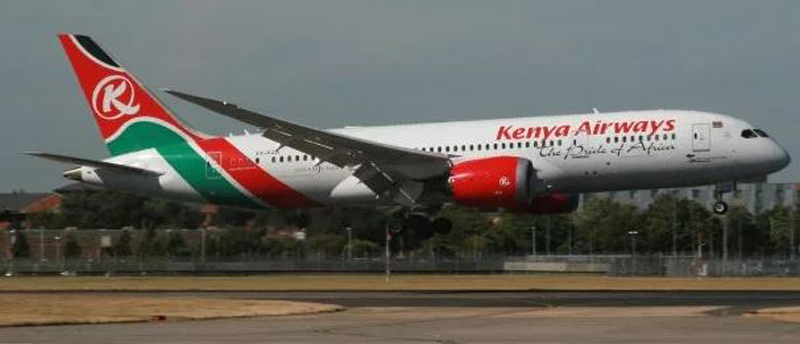 Kenya Airports Authority has released a statement on the stowaway who fell from a London-bound Kenya Airways plane. In the statement, Kenya Airports Authority has come out to explain that it has already started investigations into the matter as they were reviewing CCTV footage on the KQ plane for the last 24 hours and they were interrogating staff who had come into contact with the aircraft. KAA have also said they are working to establish the identity of the body and that they have received fingerprints from London and analysis is ongoing. It is not yet clear who the person was and at what stage he hid in the landing gear.
SEE ALSO: KQ making Sh780m loss weekly - report
The statement from Kenya Airports Authority read:

"On Sunday, Metropolitan Police in London informed KQ officials of the incident where the man's body landed in a garden in the borough of Lambeth, South London, suggesting the stowaway had hidden in the undercarriage of the aircraft." "UK police also discovered a bag containing food and some clothing at the rear left landing gear of the plane." Speaking on the probable cause of death, the KAA said that high altitude flown by planes on such routes would make it almost impossible for a stowaway to survive. The KAA statement precedes an earlier statement by Kenya Airways where the latter revealed that Kenyan Embassy in UK was handling the issue.
SEE ALSO: Boeing clears the air on social distancing onboard
"The incident has been treated as a sudden death and is now a police matter. The police have already been in contact with the Kenya High Commission to help identify and name the person," a statement from Kenya Airways read on Monday.