Officer who was killed, wife hurt, was probing land row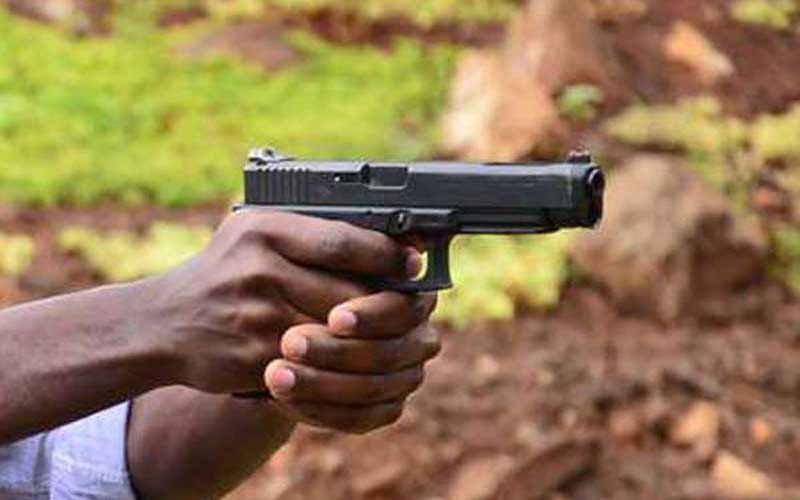 Police are investigating whether a probe into a land dispute could have been the motive for the killing of a police officer at his home in Athi River yesterday.
Police constable Eric Mwigi, 34, and his wife, Gloria Ngatha, were shot by two gunmen who raided their house in Export Processing Zone on Friday night.
Mwigi was pronounced dead on arrival at Nairobi Women's Hospital. His wife is being treated for bullet wounds.
Sources said the officer attached to Athi River Police Station was investigating a land dispute in the area.
According to witnesses and police, the officer was shot on the left side of the chest, left side of neck and left side of the rib.
The gang later robbed the woman of Sh9,300 in cash and Sh1,000 was transferred from her M-Pesa account. Two mobile phones - Alcatel and an itel - all valued at Sh20,000 were also stolen from them.
Meanwhile, three suspected thugs were shot dead in Buruburu in a botched robbery at the weekend.
Police say the men were part of a gang that had been terrorising residents. Crude weapons were recovered from them.
Elsewhere, a guard was shot and wounded in a clothes shop robbery near Lonroh House in Nairobi's CBD on Saturday evening.
The suspects later escaped. Police say more patrols have being rolled out to tame such incidents that had reduced in the CBD.