Government spokesman Oguna: 1.9M youth have benefitted from Youth Fund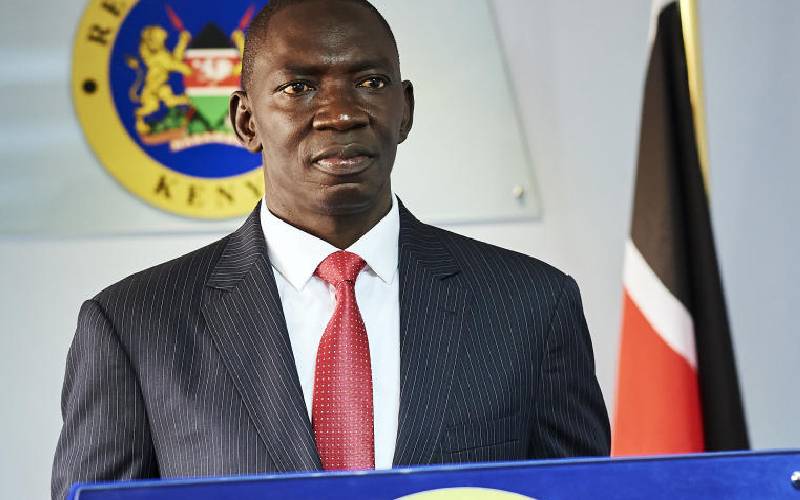 Many youths seem to disagree with the government on steps made to reduce unemployment.
Government spokesman Col. (Rtd) Cyrus Oguna says there have been numerous programmes to reduce youth unemployment.
Speaking during his weekly address to the media on Thursday, Oguna listed various programmes designed for the youth.
He listed the Youth Development Fund, which he said facilitates credit, offers enterprise development and helps youth access jobs abroad.
Oguna added that to date about 1.9 million youth have benefitted from the programme, amid other government initiatives in place.
But with the one million youth joining the job market yearly, Oguna's claims raise eyebrows.
Kenya's youth population is of more than 9.5 million according to the latest UN estimates.
Some of the youth when asked about what they thought of Oguna's address held a different opinion.
"I don't think the government is doing enough to create employment among the youth," one said.
His sentiments were echoed by another one who said, "I left university two years ago, and so far, it's tragic out here."
While some admitted that with marketable skills one can land a job, others insisted that some of the loans set aside for the youth are misused or not issued on merit.
"Even at the county level, there are too many restrictions that block out the youth. How can you ask a man who recently left college to provide a business licence?"
While youth grapple with unemployment as their academic certificates gather dust, it remains to be seen of what productive measures the government will take to better the situation.