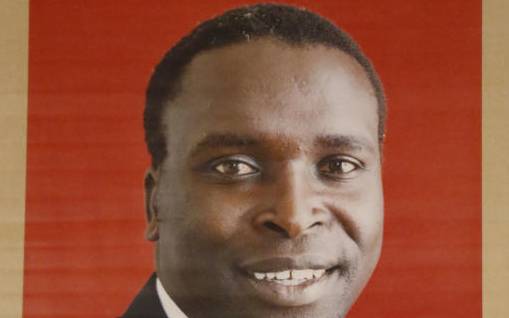 Jonathan Toroitich's peers have described him as a quiet and humble person who got a thrill when he was behind the wheel of his rally car or on his tractor ploughing.
Jimmy Kahumbura, his friend who raced with him, said Jonathan's highlights in the sport was when he won the Kenya National Rallies Championship in a Group A car. Kahumbura raced in a Group N car.
He narrated how the former President Daniel Moi's son started off on the road that would shape his career before mustering the courage to hit the rally circuit.
"I joined one year after he had started driving. He told me he started driving in the farm, and said "if I can do it in the farm, what stops me from doing it with the big boys on the road"?"
Kahumbura recalled how they would help each other when their cars broke down, highlighting how their friendship grew despite him being a banker and Jonathan running businesses and farming.
"We needed each other. If I broke down, his team would help me. My team would also help him if he broke down. He was a quiet person, shy to the media but generous and down to earth," he said.
Despite his father being the President, Kahumbura said Jonathan was not keen on politics and only ventured into it after retiring from racing.
Jonathan unsuccessfully contested for the Eldama Ravine Constituency seat in 2002 and 2007.
Many of his friends said he owned the world of Kenyan motor racing. He lived life on the edge, and even though he was relatively reserved, his wild side emerged when he was steering his Toyota Celica.
Former Football Kenya Federation President Sam Nyamweya said he managed Jonathan's rallies and described his commitment as "out of this world".
Mr Nyamweya said Jonathan's decision to choose a path outside politics illustrated his devotion to the things he enjoyed.
"He was a very humble person and with a lot of devotion to things he decided to pursue. If he decided to do something, he would channel all his energy to it," said Nyamweya.
He said he had known Jonathan for many years, having been a close family friend and business partner with whom he engaged in several ventures in business, leisure, politics and sports.
"He was a man who will be remembered as humble, amiable, courageous and a gentleman in many ways," he added.
TV host Tony Gachoka remembered Jonathan for his humility and his decision to take his own path away from politics.
He said Jonathan's venture into car racing was at the beginning a big worry to his family, as it involved a lot of risks.
"He was the first President's son who came to the public sphere totally outside politics. He brought humility and never came to the confines of his father's political powers. He was a trail blazer in the sporting activity and we all looked up to him," said Gachoka, the host of KTN's Point Blank show.
Gachoka said he knew Jonathan through his brother Philip, adding that he was passionate about farming and rallies.
"I was very close with his brother and most of the time would meet him with Philip. He was like our elder brother. He was very passionate about farming and Safari Rally," he said.
Independence party Kanu also mourned the death of Jonathan, with Secretary General Nick Salat sending a condolence message to his family.
Mr Salat said the party would stand with the family, as they mourned Jonathan's demise.
He described Jonathan as a courageous man, who stood with the party despite losing in two occasions.