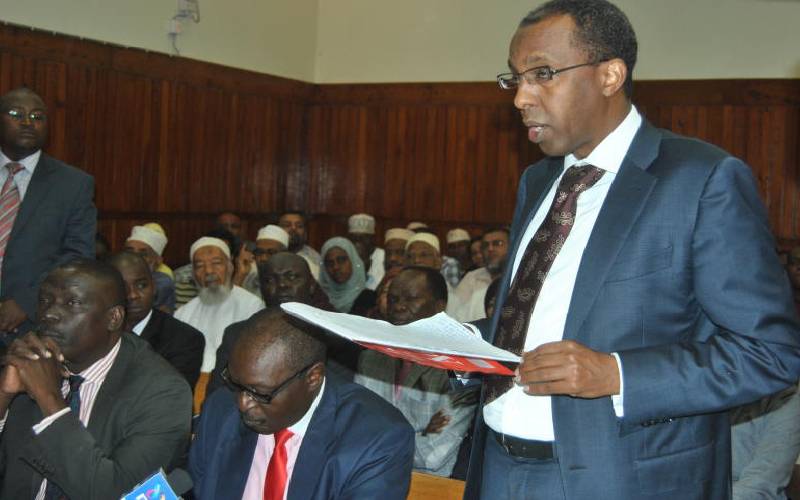 A former lead investigator in the multi-billion shilling Anglo-Leasing scandal ran into trouble for producing exhibits in court.
Lawyers representing the six accused persons in the case opposed George Mwakembo's evidence, arguing he cannot produce the exhibits as he left office seven years ago.
Kioko Kilukumi and Ahmednassir Adullahi (pictured) said it was against the rules of criminal justice for someone who has left the service to produce the documents. "He is not the right person to produce the documents having retired and handed over the files to his juniors. He cannot tell whether the documents have been altered or whether they are the original documents," said Mr Kilukumi.
Mr Mwakembo, a former forensic auditor with the Government, had produced several documents relating to the Sh6.5 billion contract for provision of modern police equipment between the government and Infotalent Limited.
Read More
In the case, businessmen Deepak Kamani and his brother Rashmi Kamani are charged with conspiracy to defraud the Government. The others are former PSs Dave Mwangi and Joseph Magari and former Treasury head of debt management David Onyonka.