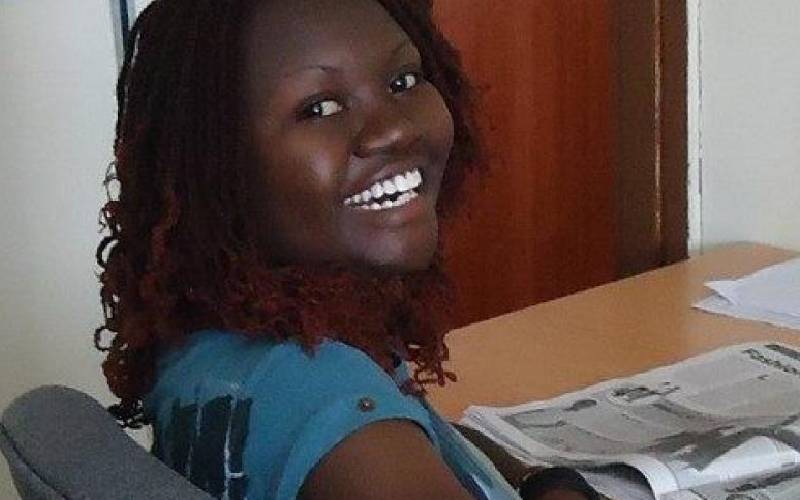 Ann Mogoi Birundu could have joined the ranks of PhD holders in the country but as fate would have it, she died in the Sunday Ethiopian Airlines plane crash that claimed the lives of 33 Kenyans.
30-year-old Birundu was an engineering student at Boku University in Austria.
Her father Benson Birundu and mother Lorna described their only daughter as a family jewel, charming and social.
In one of her social media posts (Facebook) she underlines the importance of education: "Educated girls and women are healthier, have the skills to make choices regarding their own future and can lift themselves, their communities and their countries out of poverty. Even one more year in school makes a difference."
Read More
Phone call
In another post she said: "Life is for the living; invest in people, in friendships and in relationships."
Her mother and younger brother were to receive her on Sunday at the airport before they could proceed to their rural home in Mosisita village in Bonchari, Kisii County.
The home remained quiet with a few relatives having been left behind as the family travelled to Nairobi.
Mr Birundu said he got the information on the plane crash from his son who was at the airport.
"They called me at around 11.30am saying the plane they were expecting to land from Ethiopia had crashed."
Before her departure from Ethiopia early on Sunday morning, Ann had a short phone conversation with her father.
She told her father that she would be landing in Nairobi shortly before 11am, but the father insisted that she takes breakfast before boarding the next plane.
"I spoke to her and was delighted that finally my daughter will be visiting home after being away for close to six months. Our conversation was short and she promised to call immediately she landed in Nairobi."