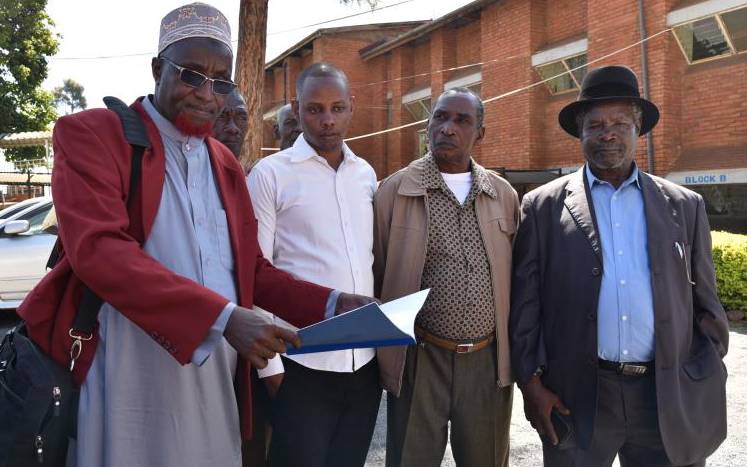 The High Court is this morning expected to rule on whether to suspend titling of land in parts of Isiolo Town.
A petition to suspend the exercise was filed by 350 residents who gave up their land in 2005 for expansion of Isiolo International Airport.
The petitioners, under Mwangaza Plot Owners Self Help Group, were given alternative land, but they have been unable to settle in their new properties as the exercise has been rocked by controversy.
Their resettlement in Mwangaza Estate where the Government gave them 1,500 plots, has faced numerous challenges, including claims of double allocation that has caused conflicts.
Read More
They gave up their land, for expansion of the airport, through the Government's compulsory acquisition policy.
The Government decided to expand the airport as part of efforts to realise goals of Vision 2030.
The residents who appeared before Justice Lucy Mbugua, of the Land and Environment court, have sued the Attorney General, the National Land Commission, Kenya Airports Authority and the Isiolo county government in a case they filed under a certificate of urgency.
They want titling of land, launched under the Rapid Results Initiative, that started last November suspended until the Government gives them title deeds to their new properties. They also want those who may miss out on the plots compensated before the process proceeds. The group, represented by lawyer Felix Odhiambo, also want the committee formed to oversee the titling suspended.
Odhiambo told Justice Mbugua yesterday members of the group, headed by Adan Jirma, were worried they would lose their properties.
"The applicants have a real reason to seek orders under a certificate of urgency," said Odhiambo.
The judge deferred the ruling to this morning.
Ms Janet Kungu, for the Attorney General, said the State would apply for consolidation of the case with two others involving over 500 residents seeking similar orders.
Land in Isiolo is said to have attracted cartels with the town expected to grow due to the Lamu Port, South Sudan and Ethiopia Transport (Lapsset) corridor.