Al Shabaab bride planned escape a day before attack, whereabouts unknown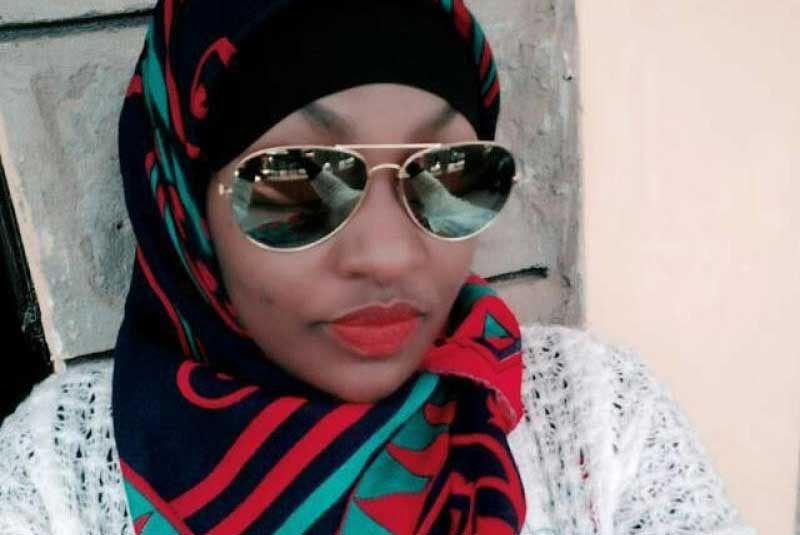 The wife of a terrorist implicated in last Tuesday's attack on dusitD2 hotel sent her luggage by courier to a town on the border between Kenya and Somalia.
Violet Kemunto Omwoyo sent the luggage that included personal items such as clothes from Nairobi last week and was to collect it in Mandera town on Wednesday – a day after the attack in which 21 people were killed.
Kemunto had lived with her husband, Ali Salim Gichunge – whom the police believe coordinated the attack – in house number E9 in Guango, a gated community in Mucatha, Ruaka, in Kiambu, since March 21, last year.
Last Monday, just a day before the attack, Kemunto, through a pseudo name on Facebook known as Junior Red, had put up a post offering to sell household property, saying the couple was moving out of Nairobi.
Living large
The items they wanted to sell suggest they were living large as they included Phat Farm loafers which cost Sh4,000 in a shop, a 49-inch smart TV, a seven-seater velvet sofa set, a rice cooker and a Ramtons two-door fridge, which they were disposing of for Sh30,000.
It has since emerged that Kemunto went to Eastleigh to send some luggage to Mandera, which suggests she had planned to flee the country as the terror attack unfolded.
She, however, did not turn up to pick up her items in Mandera and her whereabouts are not known.
The items were seized by police, who were alerted by attendants at the courier service. On checking, they realised it was sent from Eastleigh, Nairobi, by Kemunto.
The workers at the courier company are among those who have been questioned.
Marriage anniversary
It has also emerged the woman had met her mother days earlier in Ruai, Nairobi, and informed her she and her husband was to leave the city for an undisclosed place to celebrate their first marriage anniversary.
She left some of the luggage with her parent.
Kemunto's mother and two sisters have been questioned over the developments.
They told the police that Kemunto "changed" while in college and started keeping a distance from the family.
"It seems she planned this attack and wanted to flee the country," said another official.
Kemunto was said to have visited Somalia after graduating from Masinde Muliro University for almost a year.
"She frequented Somalia after marrying Ali Salim Gichunge in 2017. The ceremony was attended by her siblings. In Somalia, she was radicalised and was known to be tough in gun tactics," said a security source.
The couple played a key role in planning the attack and were being facilitated from Somalia.
Constant communication
"A quick perusal of their phone numbers shows they were in constant communication with several contacts in Somalia," police said.
Although local terror cells have been used on several occasions to carry out attacks, last Tuesday's was the first one of such a scale to be planned and executed by Kenyans.
This shows a change in strategy by Al Shabaab, which has previously sent Somali nationals from their ranks to carry out such attacks.
The Westgate and Garissa University attacks were led by fighters from Somalia.
Police believe a cell that had been operating from Isiolo is behind the attack.
The cell had been crushed in the past years but police did not know that Gichunge was still active.
Isiolo used to be one of Al Shabaab's fertile recruiting grounds. Hundreds of youths, according to intelligence sources, were recruited from there. These included high school students.
Some youth, including university students, had also been reported to have disappeared.
Change in strategy
And this was not the only change in strategy. Although the psychology of the recruit remained the same, their sociology too changed.
From recruiting the downtrodden and poorly educated, recruiters trained their eyes on well-educated children from well-off families.
The situation is similar in Marsabit, where the now famous 'Mount Marsabit Warriors' were lured into Somalia by a teacher who graduated from Garissa University. To date, the whereabouts of the five boys and three girls as well as their female teacher remain unknown.
Gichunge hails from Isiolo and is one of the many youths lured to join Al Shabaab.