DPP's new tack to build tight NYS case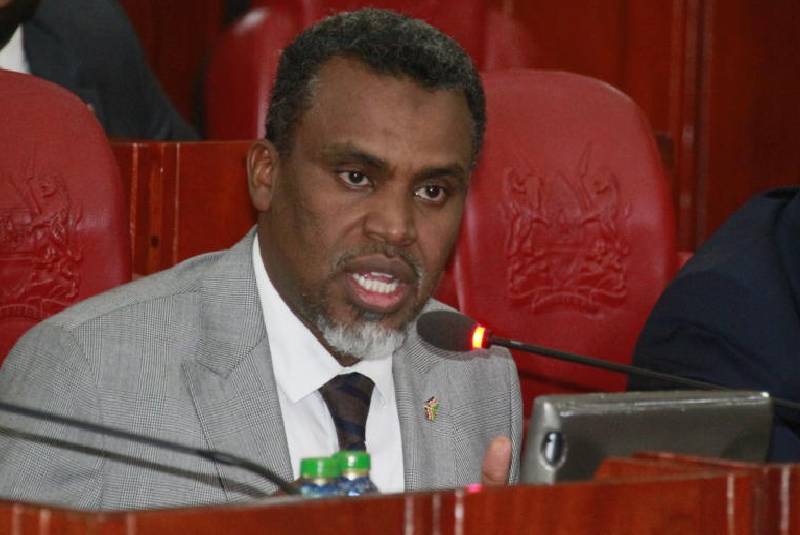 Director of Public Prosecutions Noordin Hajji (pictured) has seemingly changed tack on the National Youth Service corruption cases in court.
The DPP has now turned some accused persons who were freed recently, into prosecution witnesses, introduced fresh charges and consolidated some cases that had been prepared by his office.
"These are high level corruption cases and Kenyans should be told if those are plea bargains or no evidence was found against the accused persons," Makueni Senator Mutula Kilonzo Jr said.
Charges against some suspects have been withdrawn in two cases in which they had taken plea and were released by on bail.
Section 87A of the Criminal Procedure Code gives the DPP powers to charge people afresh if the police find new evidence against them.
Some of those freed were in charge of key offices and are likely to be the ones to be used by the prosecution to table documents to be used as evidence in court.
In the first NYS II case before Chief Magistrate Doughlas Ogoti, Clara Mbau, Josphant Njoroge, Christopher Malala, Rodgers Nzioka, Lucas Otieno, Sammy Michuki, Simon Kiiru and Stephen Muchai were set free in October last year, after taking plea in Sh60 million graft allegations.
Nzioka, Otieno and Njoroge were turned into prosecution witnesses in the case involving more than 20 accused persons, including former Youth Affairs PS Lilian Omollo.
Mr Ogoti allowed the application to withdraw the charges, ruling that the DPP had powers to amend the charge sheet at any time during the trial.
"I find that the application to withdraw the charges are merited, and dismiss submissions by their lawyers that they cannot be prosecution witnesses," ruled Ogoti.
In the NYS II second case before Principal Magistrate Peter Ooko, the prosecution withdrew charges against 11 suspects, including Nzioka, Njoroge and Otieno.
Last week, Omollo and former NYS Director General Richard Ndubai answered to fraud charges afresh after three files were consolidated.
In the new charges, they are accused of conspiring to defraud NYS of Sh60.5 million between April 6, 2016 and April 27, 2017.