Turf wars at NLC as secretariat grants itself employment in defiance of commission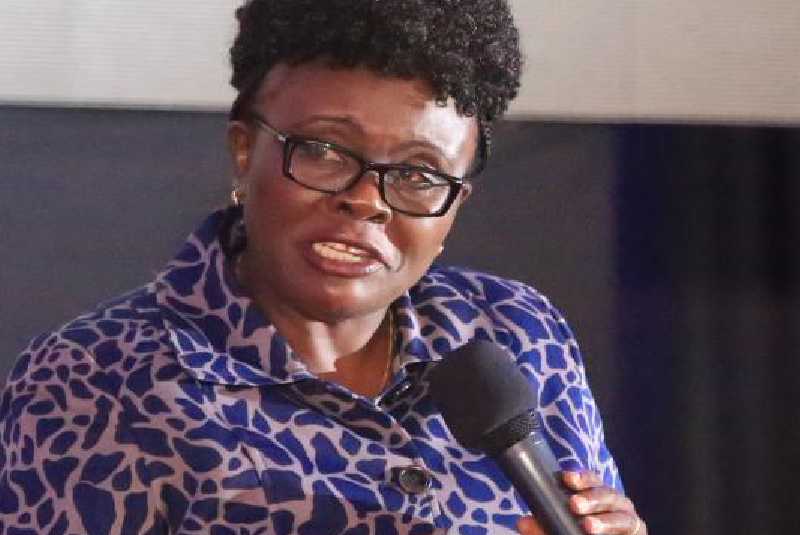 Turf wars have emerged at the troubled National Land Commission (NLC) after commissioners accused secretariat officials of sabotage; for changing their own employment terms.
The office wars come a few months before the Muhammad Swazuri-led commission winds its term.
NLC Vice Chairperson Abigael Mbagaya accused acting Chief Executive Officer David Kuria of insubordination after he approved international travel for three junior staff.
In internal memos obtained by The Standard, Ms Mbagaya directed Prof Kuria to withdraw letters of appointment that were issued to all directors, giving them permanent and pensionable status.
Internal memo
In the said memo, Mbagaya told the acting CEO thus: "It has come to the attention of the commission that letters to convert directors of the commission from the contract to permanent and pensionable terms of employment were issued to them against the decision of the commission.'
She attached minutes of the NLC plenary meeting of May 8, 2018, in which the term of suspended CEO Tom Chavangi was renewed for a period of five years as well as that of all directors.
"However, contrary to this decision, the commission was shocked to learn that the directors are on permanent and pensionable terms, and has therefore directed that their letters should be withdrawn," the vice chair added.
"We demand that you implement the decision of the commission in full as communicated to you via my memo dated 30th November, 2018, by close of business today December, 2018," Mbayaga wrote on Monday.
Kuria responded on the same day seeking patience before implementing the directive as it would take about one week.
"Upon reflection and pursuant to your advice on the need to consult, I have requested the legal and enforcement directorate and human resource management directorate to proffer to the office their professional opinion on the issue. Their opinions are to be delivered within week."
However, Mbagaya wrote a second memo demanding action immediately, prompting the acting CEO to write a second circular to all the affected directors.
"The commission has decided that all directors are put on contract as per the early terms. The purpose of this memo is to inform you of the new developments and also be patient as the commission rolls out this decision," Kuria's memo dated December 4, 2018, reads in part.
US trip
In an earlier memo dated November 1, 2018, Mbagaya accused Kuria of facilitating the travel of three junior officers – a clerk, office assistant and assistant GIS officer – to travel to the US for 21 days.
The trip made between October 11 and November 3, 2018, cost taxpayers Sh4,030,740 in spite of a circular that had cancelled it. Kuria wrote back on October 29, 2018, defending the trip.
The three officers Paddy Odera, Maorine Jerono and Sheila Pamba responded to separate memos saying they got approval to travel from Head of Public Service Joseph Kinyua.
"Having received a letter from the Head of Civil Service Joseph K. Kinyua, we were convinced that this authorisation supersedes any other communication that's how we came to travel," three wrote on November 19, 2018.