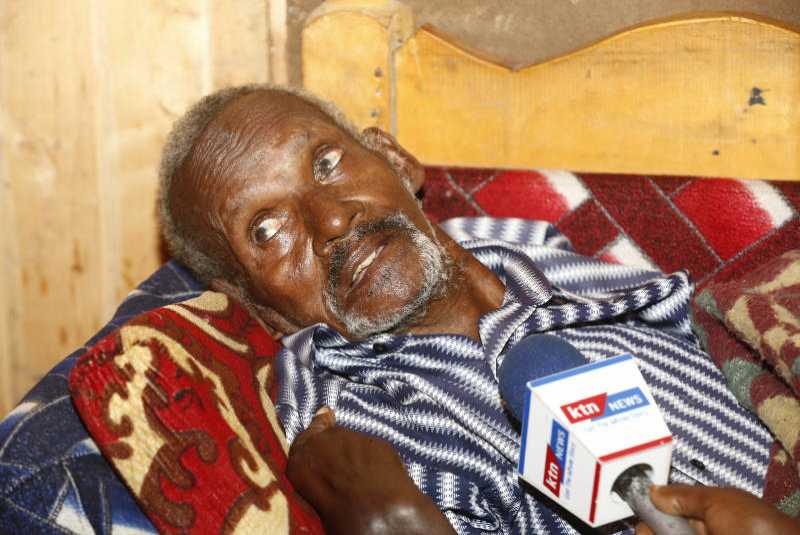 A four-year delay in setting up a council to identify and reward modern day heroes and heroines has left thousands of them at the mercy of faceless and possibly subjective state bureaucrats for recognition.
Hundreds of deserving heroes and heroines in scholarship, arts, liberation, sports, philanthropy, human rights, conservation, peace-making, entrepreneurship and cohesion-building are passing off unnoticed as politicians, their families and their acolytes suck up the few national honours available.
So far, over 600 heroes and heroines have been honoured since 2014 when the National Heroes Act was enacted. Their identification however remains a mystery since the government has failed to establish the body legally mandated to carry out such work, the National Heroes Council.
Last year during the Mashujaa Day celebrations, President Uhuru Kenyatta promised the formation of the Council to not only identify the heroes but also come up with solutions to issues of welfare and support for the greats.
"As we reflect on our Mashujaa Day, my administration acknowledges that we must correctly identify and recognise our heroes and heroines… I wish to announce that we plan to shortly establish a Heroes' Council," he said.
Sports and Heritage Cabinet Secretary is the one supposed to set up the Council. Yesterday, the ex-CS who presided over most of the delay, Hassan Wario, was charged in court on matters relating to his former docket.
Under the law, the Council's work is more than identifying heroes.
Haphazard honours
They are supposed to originate policy relating to heroes, establish and oversee management of a national heroes square, oversee design of appropriate commemorative items, administer state assistance to heroes and manage properties relating to heroes.
Also, the Council is tasked with enforcing sanctions against disgraced heroes, maintaining a register of Kenyan heroes and their dependents, carrying out comparative studies on honouring of heroes and conducting public awareness and education on heroism. A separate entity -- National Heroes Fund -- run by a board of trustees is also yet to be founded four years later. The fund is supposed to be used for the benefit of national heroes and their dependents who are need of assistance.
Without the benefit of the Council, the State has resorted to media reportage and events to identify and declare heroes, contrary to the law. In addition, the manner of the honours is haphazard and arbitrary.
Some of the modern day heroes and heroines may include Eliud Kipchoge and Beatrice Chepkoech, who shattered world records in marathon and 3,000 metres steeplechase, respectively.
Activist Okiya Omtatah is also considered by some as a modern-day hero for his stoic defence of public interests in government decisions and processes. Until he is exposed to the process, it would never be known if he is truly a hero.
Other sportsmen and women who may qualify to be declared national heroes under the law include football star Victor Wanyama, volley baller Janet Wanja and many others who have excelled in their fields.
Mary Waruguru, the volunteer who saved over 30 victims of the May 9 Solai Dam tragedy, is undoubtedly a modern-day heroine. Makueni Governor Kivutha Kibwana's principled delivery of the devolution promise could also earn him a place as a national hero.
The Kenyan heroes and heroines who stood out for fellow Kenyans in WestGate, El Adde and Lamu attacks and countless other battles fought in the name of the Kenyan flag would also earn their place in the heroes register.
Mary Mokaya, the Moi Girls High School Nairobi student who lost her life while rescuing colleagues from a raging inferno, would qualify as a child-hero under the law. Last year, President Kenyatta honoured her as a hero but outside the framework of the law.
Others could include the Kenyatta National Hospital doctors who separated the conjoined twins, the NaiLab founders for bridging the innovation gap, the tens of creatives in the arts industry who have made Kenya stand out among her peers.
They could also be the steely but unseen bureaucrats who go out of their way to remain true to national values against great temptations.
If the law is implemented, heroes and heroines would earn their place in the national register of heroes through the pyre of public vetting and involvement.
The era of the President swinging surprise lists cobbled up by invisible bureaucrats using a criteria only known to them would be a thing of the past.
Yesterday, our inquiries to Sports and Heritage CS Rashid Echesa and President Kenyatta's Spokesperson Kanze Dena on the Council fell on deaf ears. Echesa said he was busy and pleaded to be called some other time while Dena did not pick calls or respond to text messages.