House-help sues boss for forcing her to wash corpse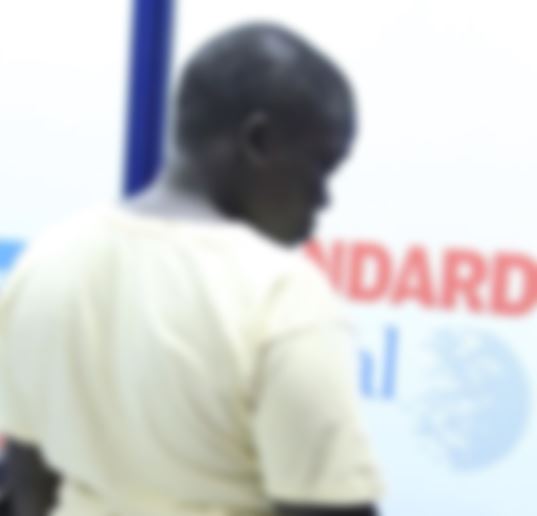 A woman has sued her former boss for failing to pay her for "inappropriate" chores he made her do.
In a case filed before Kibera Senior Principal Magistrate Elizabeth Juma, the woman, 27, accuses Mohammed Abdi Noor of adding to her duties of cleaning a male corpse kept under his bed.
In her testimony to the court last week, the woman said she had been employed by Mr Noor as a house-help, but he failed to disclose to her that she would be expected to clean a body wrapped in a mat and placed under a bed in his apartment in Pangani, Nairobi.
Landed a job
"I had searched for a job for a while before I landed one at Mohammed's home as a house-help. I knew the work would entail keeping the house clean and taking care of the children, until a week after I started working," she said in her statement.
When she declined to take up the new role, the woman said her employer would get hostile, physically and sexually assaulting her.
"One week after I started working for the family, Noor's wife told me that if my work remained as impressive, she would give me a Sh500 raise to the Sh6500 that I was earning. She added that they had a new assignment for me, which her husband would brief me about later," she explained.
Called into bedroom
The woman said Noor then returned the same evening and called her into their bedroom after locking all the doors.
"He asked me to push the bed away from the wall. I stepped on something and when I looked down, I jumped in shock.
"He said I'd be required to clean the corpse. When I declined, he shoved his gun at me and said I would do it by force," the woman told the court.
She continued: "Very scared, I listened to him bark instructions on how I would clean the lifeless body at 10am everyday."
She described how, using a face towel, water and bath gel, she would clean the corpse from the face, body and down to its groin.
She also told the court that she had been seeing a man her employer referred to as 'doctor' regularly come into the bedroom but she never found out who he was treating until her employer's wife disclosed that to her.
Treat the body
"She told me the doctor came to treat the body so it does not smell. She also warned me to touch the wad of money that mysteriously appeared below the body at my own risk," she submitted.
The woman says she decided to let the cat out of the bag after the boss chased her away without pay.
She told the court that on September 28, as she was ironing clothes, the man groped her from behind but when she protested, he hit her.
The woman told court she screamed in pain and anger, attracting the attention of the man's wife, who had been asleep. "When I explained to his wife what had transpired, he came back, kicked and hit me," she said.
The woman reported the matter to police and later to Independent Police Oversight Authority.
The woman presented letters from FIDA Kenya, Ministry of Labour, Kenya Human Rights Commission and Central Organisation of Trade Unions (Cotu) where she went to seek help to get her Sh13,000 settled.
The man has been charged with sexual and physical assault, refusal to remit salary and hindering burial of a body.