President Uhuru Kenyatta confirms Kanze Dena as State House spokesperson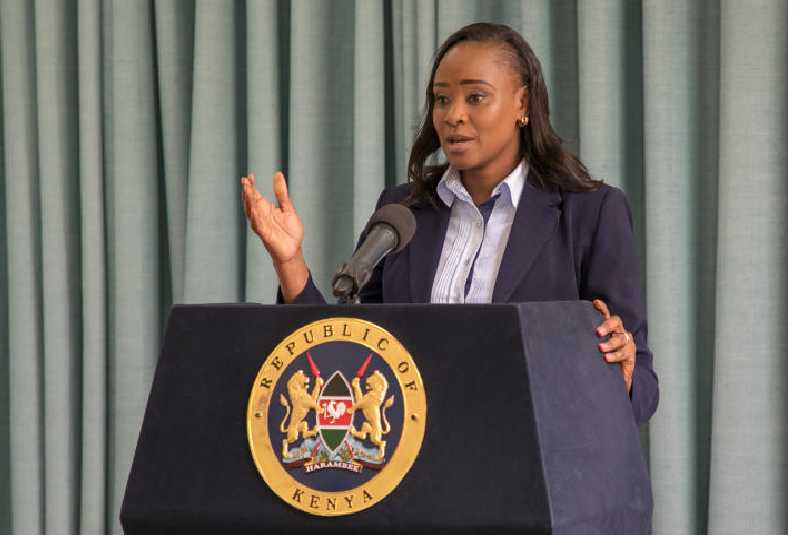 Kanze Dena has been confirmed as State House Spokesperson and head of the PSCU.
In a statement to newsrooms on Friday, State House Chief Of Staff Nzioka Waita said President Uhuru Kenyatta confirmed Dena to the position.
Dena has been acting in the same position for three months.
She took over from Mr Manoah Esipisu, who was appointed the Kenya's High Commissioner to the United Kingdom in July.
"We wish Dena success in her new role and ask all stakeholders … to accord her the support she needs," Waita said.
Kanze, a broadcast journalist, is the first woman State House Spokesperson and Head of PSCU in Kenya's history.
She joins the list of women who have been appointed to national positions, including Lt. Col. Rachel Kamui of the Kenya Airforce. She is the first woman Aide-de-Camp.
Speaking shortly after the announcement, Dena promised to build on Esipisu's successes.
"I will work with my team and all stakeholders across Government to ensure we deliver on our mandate as the President's media team," she said.
Dena went on, "I trust that with God and with the support of my superiors and the cooperation of my team, we will succeed."
Past holders of the office include Lee Njiru and Amb. Isaiah Kabira, who is now Kenya's High Commissioner to Australia.
I