Power games: Hunter turns hunted in Sonko vs Kenya Power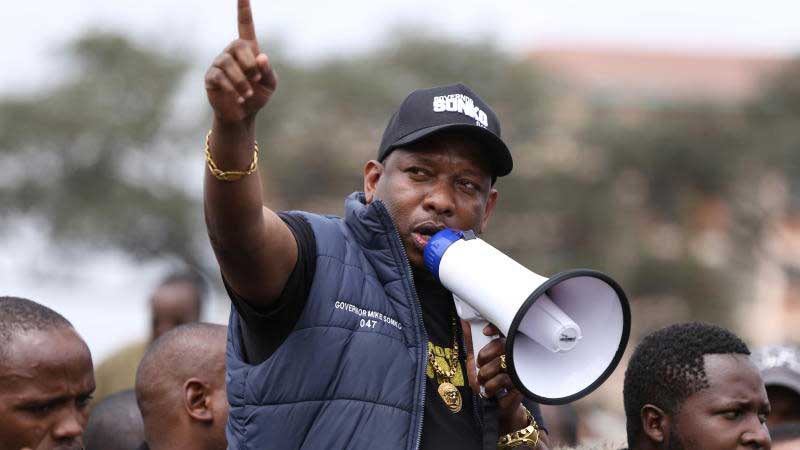 The row between the County Government of Nairobi and Kenya Power over an unpaid electricity bill has taken a turn, with the county now demanding a refund.
City Hall has disputed that it owes Kenya Power Sh1 billion and instead insists that the firm owes the county government Sh347 million.
County secretary
In a letter signed by County Secretary Pauline Waititu dated October 1, City Hall said the court in July rejected the disputed Sh950 million that Kenya Power claimed the county owed.
"The court however ordered us to pay Kenya Power Sh540 million," said Ms Waititu in the letter.
"The county government also had a claim against Kenya Power on wayleave amounting to Sh748 million and sub-station rent amounting to Sh68 million. Total claim is 816 million," she stated.
The county secretary went ahead to explain how another wayleave of Sh451 million and power bill settlement of Sh30 million cancelled the amount the power firm was claiming from the county by Sh347 million.
"If we are just trading in, the balance will be Sh950 million, upon which if we subtract a total of Sh818 million, which KPLC owes us, we get Sh134 million," she explained.
"So far the county has paid you Sh30 million, leaving a balance of Sh104 million. There was another county government wayleave of Sh451 million, which the national government was to be engaged in settlement.
Still pending
"This is still pending. If this is deducted from your bill, then Kenya Power owes the county government Sh347 million," she wrote.
The letter comes after Kenya Power threatened to cut off power supply to City Hall. In June, City Hall and Kenya Power struck a deal to pay Sh15 million upfront and the rest in monthly instalments.
The agreement came after Kenya Power disconnected supply to City Hall Annex over a Sh990 million debt.
City Hall retaliated by impounding a Kenya Power vehicle.
To fight drought, involve communities
According to the latest information from the Meteorological Department, rainfall will be poorly distributed in April, May and June, and this will have a serious impact on agriculture