Uhuru makes major changes in Police and unveils new uniform for General Duty officers [Photos]
President Uhuru Kenyatta on Thursday unveiled new uniforms for General Duty Police Officers.
"The uniform will enhance better visibility for the officers," said President Uhuru as the uniforms were showcased at the Kenya School of Government.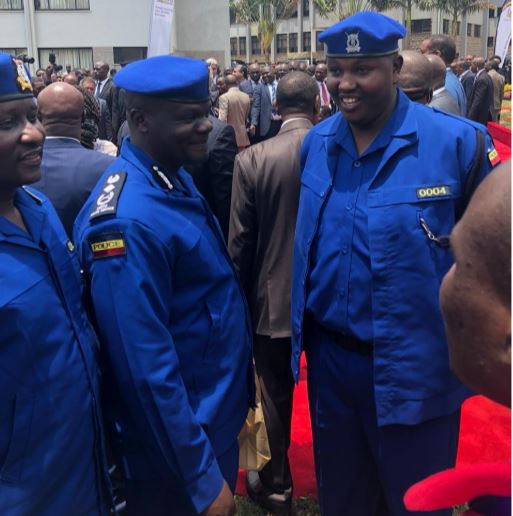 Uhuru also announced that the Kenya Police Service will now be merged with the Administration Police.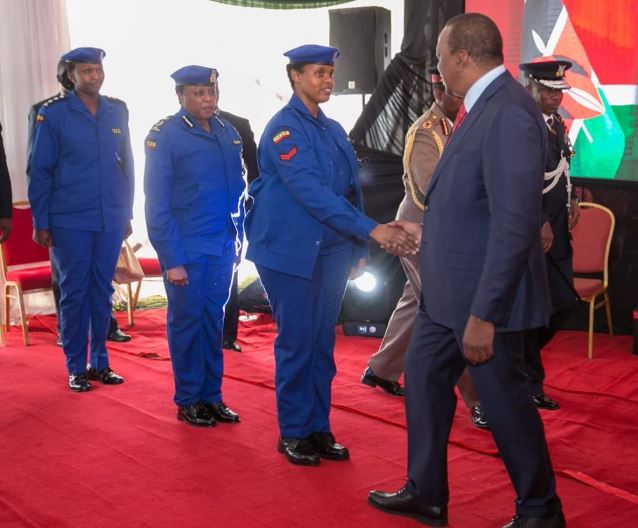 "In order to eliminate waste, duplication, and overlap, we will integrate 39,680 police service and 24,572 administration police into general duty police offers under the command of Deputy Inspector General Kenya Police Service, leaving a total of 64, 252 police service general duty police given the unified command to offer better security for Kenyans," said President Uhuru.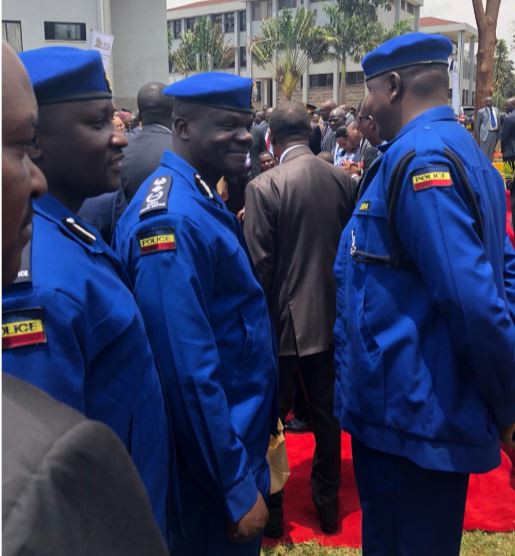 The President also ordered a mandatory refresher course for the new officers.
"Institute a refresher training for all new general duty officer to instill a common understanding of police station work and to build a feeling of pride and mutual loyalty symbolised by a joint pass out parade," he added.
Take a quick survey and help us improve our website!
Take a survey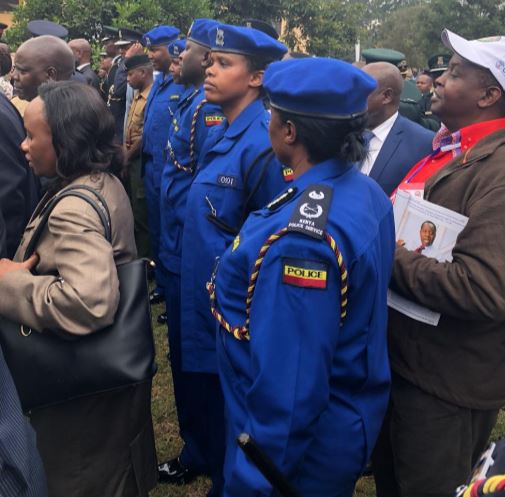 Inspector General of Police Joseph Boinnet was directed by President Uhuru to implement the changes with immediate effect and Treasury ordered to operationalise the financial provisions for the same.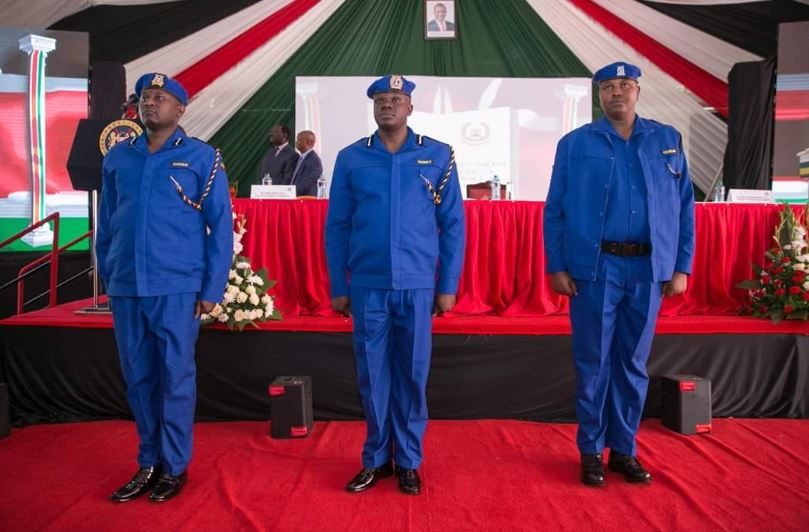 Other changes
President Uhuru has directed Interior CS Fred Matiang'I and IG Joseph Boinnet to eliminate duplication in reporting functions by re-organising National Police Service command structure in conformity with the National Police Act of 2011.
He further ordered the duo to assign specific and distinct functions to the Deputy Inspector General of Police and the Directorate of Criminal Investigations (DCI).
The Deputy Inspector General will now focus on public safety and security while DCI will specialise in criminal investigations.
"Deputy IG- Administration Police Service will focus on protective and border security, combating cattle rustling and banditry. DCI shall focus on criminal investigations," said Uhuru.
Uhuru Kenyatta obliterated the positions of Administration Police regional commander, Kenya police regional commander, DCI regional commander and District administrations police commander.
Other annihilated posts are those of the County coordinating commander, Kenya police county commander, AP county commander, DCI county commander, AP sub county commander, DCI sub county commander and AP service ward commander.
The President has also abolished policy requiring junior police and prison officers to live in free institutional houses and ordered that they be given housing allowances instead.
"The policy of mandatory and free housing for junior officers in institutional houses is hereby abolished. Instead, house allowance will be provided. All police officers in police lines will be required to enter into private tenancies with property owners. They shall vacate within 90 days of the new allowance," ordered President Uhuru.
With regards to training, President Uhuru has renamed all major police training institutions as follows: General Service Training school to National Police College Embakasi B campus; Senior Staff College renamed National Police Service Senior Staff College Loresho campus; Administration Police Training College to National Police College Embakasi A campus; and Kenya Police Training College changes to National Police College Kiganjo campus.
To fight drought, involve communities
According to the latest information from the Meteorological Department, rainfall will be poorly distributed in April, May and June, and this will have a serious impact on agriculture