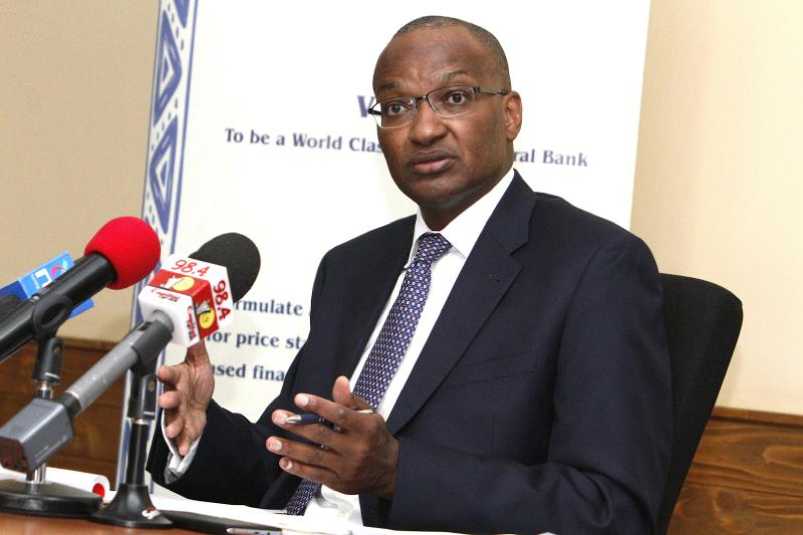 Three out of the five banks that have been fined by the Central Bank of Kenya for handling the stolen funds of National Youth Service have responded, moments after the CBK revealed their punishment.
Equity Bank, Kenya Commercial Bank and Diamond Trust Bank have all issued statements confirming that they have received communication from the CBK regarding their punishments for handling the stolen Sh469 million of the NYS two.
Both Equity Bank and Diamond Trust Bank have confirmed that the CBK has given them 14 days to study the report and state their objection why they should not be penalized. And that as at now, the penalties have not been levied.
KCB on the other hand has not confirmed the status of the penalty but has reassured the CBK that it will remain committed to the course of investigations.
"The Bank is cooperating with the authorities on this matter as part of our strict compliance with regulations and best practice that we employ across all our operations. We are reviewing the CBK report and we will respond to the issues raised conclusively within 14 days," statement from KCB reads partly.
Standard Chartered Bank and Co-Operative Bank are yet to issue a statement on the investigations and penalty imposed by CBK.
Five banks were penalised for failing to honour Kenya Anti-Money Laundering laws in the transactions that made taxpayers lose millions of money.
Kenya Commercial Bank has been instructed to pay Sh149.5 million, Equity Bank Sh89.5 million, Standard Chartered Bank Sh77.5 million, Diamond Trust Bank Sh56 million and Co-Operative Bank of Kenya Sh20 million.
CBK explains that the fines have been imposed based on certain parameters related with extent of offences.
Its statement reads: "CBK has assessed monetary penalties for each of the five banks in accordance with the extent of the violations that were identified and pursuant to CBK's powers under the Banking Act and the Central Bank of Kenya Act."
More banks to be nabbed
However, the investigation will not stop at this level. According to the CBK, a second phase will precede this in which assessment of culpability will be carried out. This may lead to even more lenders that handled the NYS stolen cash prosecuted.
CBK further states: "The second phase of the investigations will involve use of these findings by other investigators, inter alia, assessment of criminal culpability by the Directorate of Criminal Investigations (DCI) and the Office of the Director of Public Prosecution (ODPP). CBK has shared the findings with the relevant investigative agencies for their appropriate action."