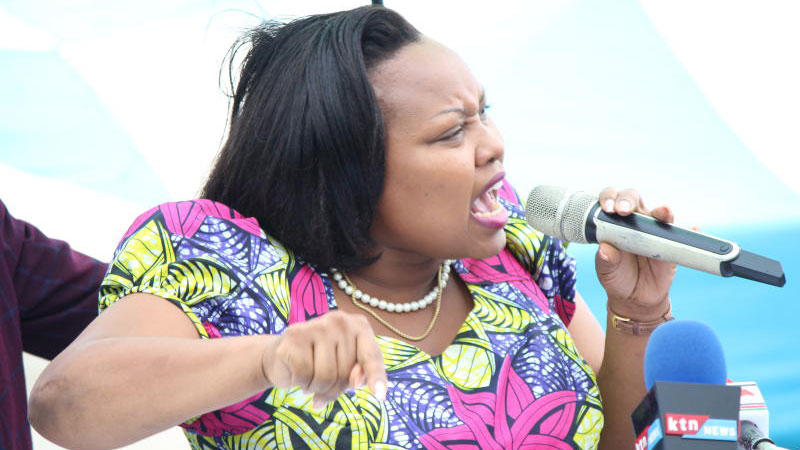 A businessman at the centre of the Ruaraka land saga has exonerated a senator from claims she tried to extort Sh100 million from him.
Afrison Director Francis Mburu yesterday said nominated Senator Millicent Omanga (pictured) was not among legislators who allegedly demanded the money to influence the final report on the Sh3.2 billion land saga.
"My attention has been drawn to media reports that Senator Millicent Omanga was one of the senators who demanded Sh100 million from me in order to write a favourable report concerning my Ruaraka land," Mburu's letter to Senate Speaker Ken Lusaka reads in part.
The letter dated August 27 adds: "This lady is unknown to me or any of our directors... Kindly take notice of these corrections to avoid unnecessary inconveniences to Senator Millicent Omanga."
Read More
Mburu further says three senators met him at the Laico Regency's Summit Club where the cash demand was made.
The three legislators have denied any wrongdoing and are set to appear before the Powers and Privileges Committee chaired by the speaker on Thursday.
Three weeks ago, Mburu wrote a statement and submitted an audio recording to the DCI, implicating three members of the Public Accounts and Investments Committee (PAIC) that was probing the Ruaraka land payout.
Last week, chairman of PAIC Moses Kajwang accused Mburu of seeking to divert attention from the committee's recommendations to have him investigated for selling public land to the Government.