Tension as Kibera demolitions loom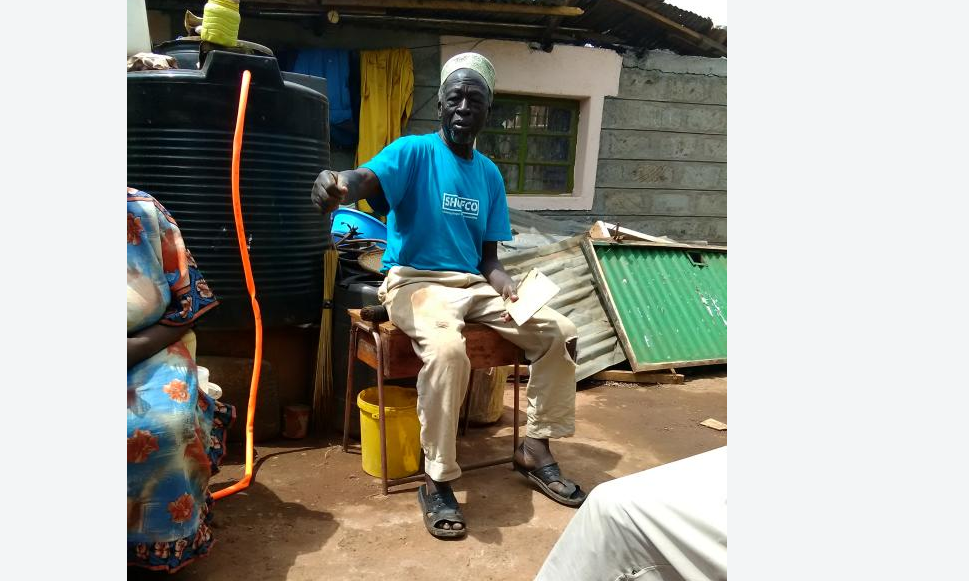 A deadline for Kibera residents living on road reserves to move elapses today.
The second round of demolitions of houses built on road reserves is expected to begin this week.
Residents in the area are apprehensive about the looming demolitions.
One of them, Mzee Juma Rehan, 94 (pictured), says he has lived in the area with his family for years.
Rehan, whose permanent house is earmarked for demolition, says it will be the second time that the government will be taking down his property.
"The entire area from Olympic Primary School was ours, Kenya Railway took half of it and we were not given a single cent in exchange," Juma claimed.
According to Rehan's daughter-in-law Asha Ali, the family did not receive any notice from Kenya Railways in the first round of demolitions.
She said that Kenya Railways was supposed to relocate them once a slum upgrading programme funded by the World Bank was complete, but this did not happen.
"This forced us to continue living here and now we are going to be left without homes," Ali lamented, adding that the family had nowhere else to go.
Rehan says they led a quiet life until 2016 when Kenya Railways first demolished their house.
"People who live here are over 40 years old," she said.
Among the structures that went down in the first round of demolitions last month was a popular salon known as Nyatanga. The demolition left the hairdresser jobless.
"In a day, we could handle 10 to 20 customers. We lost everything after the demolition," she said.
She claimed that many residents did not know that the land they were living on belonged to the government and that they risked having their houses demolished.
"Ever since we were young, we were taught that you have to you have to work for money. That it is your hard work that will sustain and feed you. Now, if someone tells me to start all over again, how am I supposed to do that?" she complained.