If DP Ruto continues to take on his boss, he will live to regret it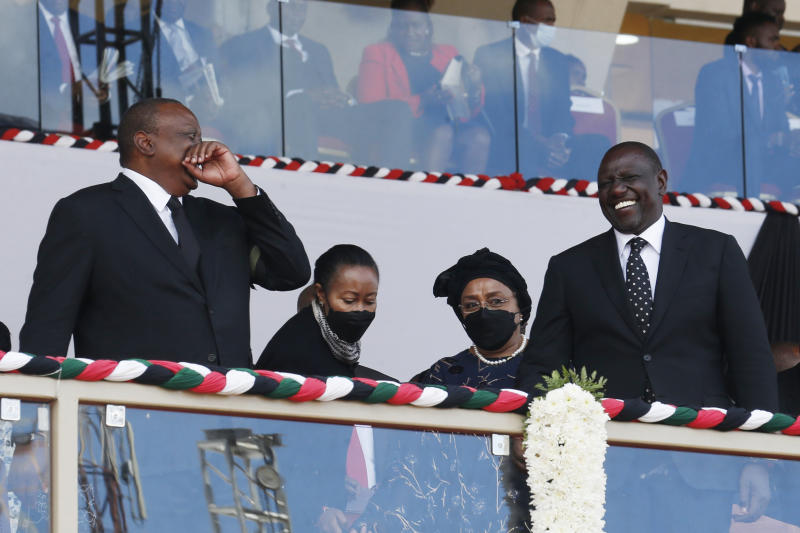 If William Ruto wants to be president, he must endure the process of being made one. An African sage said in a roverb that "Patience is the mother of a beautiful child." To those aspiring to be leaders, outward aggression is no longer fashionable—not in this age.
When an enemy conceals their identity in politics, as Ruto has been doing with his boss, the best tactic is to "beat the grass and startle the snakes", as the Chinese say. However, I must say that President Uhuru Kenyatta has seemingly been startling the grass to bring out the real William Ruto, and I'm not sure that he's aiming at rewarding his deputy. That's why Ruto must be careful.
After the 2018 Uhuru-Raila handshake, all political pundits agreed that of the 48 laws of power, Dr Ruto broke the first, prohibiting the seconds from 'outshining their masters'. So did Ruto try to outshine his master? I suppose that's what prompted the president to declare that he is in charge of his government.
In their first term, Uhuru and Ruto must have concealed a lot of their inside feuds. The quick turn of events attests to this. After the 2017 elections, Uhuru moved expeditiously to trim his kingmaker before he became too big to handle.
On Uhuru's declaration that he was in charge of the government, his deputy in the first term must have insinuated, either covertly or overtly, that the president was a lame duck. Otherwise, how else can we explain his reaction? It was a reaction to a state of mind that had taken shape and form. Thus, Ruto must have shown teeth before his boss.
But since whatever happens in the dark must one day be thrust into the light, Uhuru's second term fifth agenda was to irritate his deputy to make him resign. It's a strategy that Ruto, like a clever hare, dodged.
Hiding under the caveat of the Constitution, it became clear that he could subtly hurt his boss while under the protection of the supreme law of the land. It has worked for him. This constitutional tradition has prompted his critics to wish that a future president should be able to sack his deputy.
Beginning early this year, it seems that Ruto's patience is defrosting. Since the handshake in 2018 and through the building bridges initiative drive, Ruto tried as much as possible to pose as if there was no bile between him and his boss.
Ruto preferred hitting Raila, who seemed to receive much attention and political favours from the Jubilee government. Uhuru, helped by the ODM legislators of both houses, launched a public onslaught on Ruto's generals in both houses of Parliament—and heads rolled! These were enough banes, but he remained stubborn.
During the much-hyped Sagana II convention, the president ostensibly decided to "beat the grass and startle the snakes". In the 33 strategies of war, Robert Greene advises that a wise strategist hurts their enemy in many subtle ways until the enemy shows up; that's what Uhuru has been doing—he's likely to escalate the onslaughts.
So, although Ruto has been enjoying the sympathy of Kenyans—foraging on the feeling that he was sidelined and betrayed, he should trend carefully when engaging his boss. He has posed as a victim and a non-combatant in their political war for a long time.
Ruto has succeeded in not resigning courtesy of the Constitution, but if he goes on engaging his boss in direct combat, he will lose mwananchi.
In war, anyone armed is considered a fighter and should be neutralised. That's why the deputy president should not fall into the trap that it's time to attack—Uhuru Kenyatta is the President.
Dr Ndonye is a lecturer in the School of Music and Media at Kabarak University