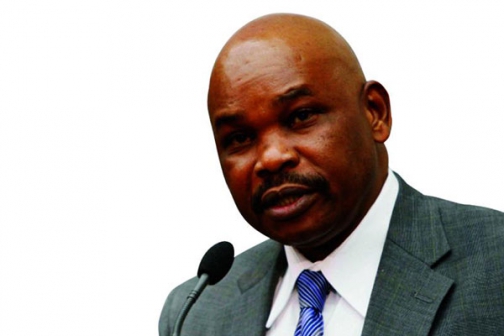 I am sure no Kenyan wants their country described as Dystopia. Yet increasingly we are hurtling down the cliff towards a door of no return. We've countries that have been there. Somalia, DRC, Sierra Leone, Liberia, Iraq, Syria, the former Yugoslavia, Colombia and Afghanistan. The list is long. They are — or were — in a state of dystopia. Dystopia is an imaginary place where everything — everything — is terrible. Politically it describes a totalitarian state, or an environmentally devastated place, like Chernobyl. Think of the book — Lord of the Flies — and you get the picture. The countries listed above have one thing in common — you don't want to live there. Could Kenya join them?
I predicted at a talk at the Stanley Hotel — December 10, 2007 which is International Human Rights Day — that Kenya would be engulfed in a civil war after the elections. The Kenyan press — print and electronic — buried its head in the sand. Not one news outlet reported my alarming prediction. It was the classic case of hear no evil, see no evil, speak no evil. Except the evil was all around us. We all knew political acidity had reached genocidal levels. There were signs of Rwanda circa 1994 all over. Yet Kenyans shut their eyes. We didn't want to know that little devils had infested us. I don't know why anyone was shocked when neighbour used machetes and other crude weapons against neighbour.
Let me recall the burning of the church in Kiambaa with women and children inside. It's one of the most gruesome and unconscionable crimes ever committed in our republic. The other crime we have is that of short memory. Those Kiambaa victims have been forgotten — and will never get justice. To use a Kenyanism, "we've moved on." There is only one little problem — we haven't moved on. If we had indeed moved on, lawyer Willie Kimani and his two comrades wouldn't have been killed and dumped in a river gangland-style. If we had indeed moved on, businessman Jacob Juma wouldn't have been murdered in cold blood. Amnesia is the death of society. Forget history and you die one cell at a time.
I am haunted by the burning of high schools. Every time I see a dorm on fire I think of the Kiambaa church. Criminal arson isn't a joke. I know not many people have perished in the dorm fires. But dorm fires aren't a fireworks display. They are sinister and malevolent. Nor can they simply be explained away by lazy theories of copycats. Something deeper is burning the soul of Kenya. When you burn a high school down, we should stop and ask what the deeper meaning is. Are you burning knowledge, or are you incinerating the symbol of knowledge? Both indicate a society that's in a state of rot. It doesn't matter whether cartels of exam cheaters, students, or teachers, or support staff have taken a match to dorms. The sheer volume of buildings torched tells a story that should haunt the conscience of every Kenyan.
What's even more stupefying is the fact that the whodunit question hasn't been answered. Kenya has secret service agencies whose job is to know. Yes — to know everything. That's why we don't even know their budget. How is it possible that those whose job it is to know don't know? If they don't know, then the axe ought to fall where it must. Arson is often a crime of conspiracy. More than one person is usually involved. That means those committing the crime are well organised and enjoy some protection. The brazen and chilling nature of the fire attacks should classify them as terror — and the perpetrators terrorists. Imagine if a dorm went up in flames with students inside. The carnage would be unthinkable. In the meantime, Education CS Fred Matiang'i dithers and fumbles.
Read More
Methinks the dorm burnings are a symptom of a deeper societal sickness. A creeping state of dystopia. Liberia didn't happen overnight. Nor did Somalia. Or the DRC. These were slow-burning catastrophes that eventually burst open. If you look at our national life, there's hardly anything that we are doing right. Corruption at the highest levels of government is a norm. Below, you must "grease" the palm of every low-level factotum to get the simplest of public services. Cheating and stealing is a normal culture in Kenya. Even your relatives will shake you down if you aren't watchful. This is a deep — I mean really deep — sickness. Our institutions — including constitutional ones — are populated by self-seekers and thieves. We are a country headed to damnation unless we can correct course. Do we have the guts to step away from the precipice, or stop dancing dangerously on the cliff? If we don't, then the dorm burnings signal a coming Armageddon.