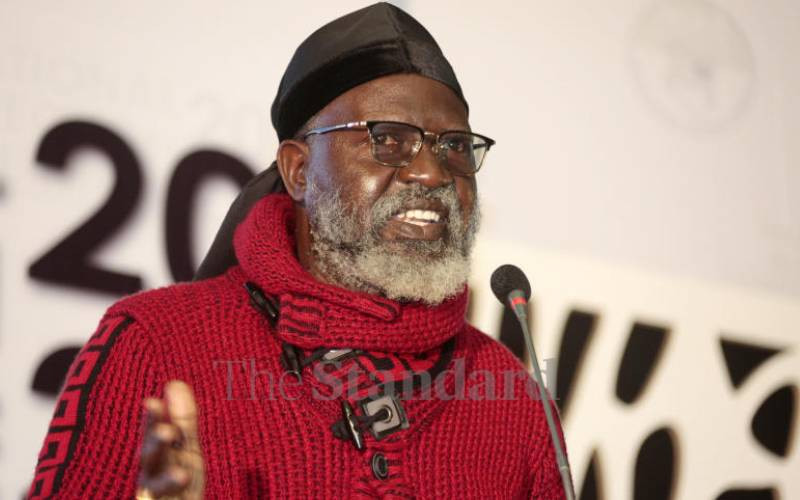 Few people create images of themselves as both clowns and political rebels.
They carefully study the weaknesses in electoral process, exploit it and devise uncommon strategies for capturing the public. These include shocking the people into paying attention partly by appearing 'crazy'.
In being outrageous, they avoid paying for campaign publicity by forcing the media and the voters to talk about them repeatedly; that strategy occasionally wins.
Among those who successfully did this was Donald Trump to win the United States presidency in 2016 and Boris Johnson to capture the British premiership. In Kenya, Mike Mbuvi Sonko became Governor of Nairobi City County.
George Wajackoyah is special. He is not Trump, Johnson, or Sonko and he is not the first to exploit the novelty of his candidature. When Kenya resumed multi-party politics, several non-starter personalities cropped to seek the presidency.
They included Mukaru Ng'ang'a' who talked socialism, Koigi wa Wamwere who imagined himself a small-size Mandela, Chibule wa Tsuma who seemed lost and John Harun Mwau. Mwau knew he would not win but he was there, he said in a presidential debate, to rub shoulders with the big guys.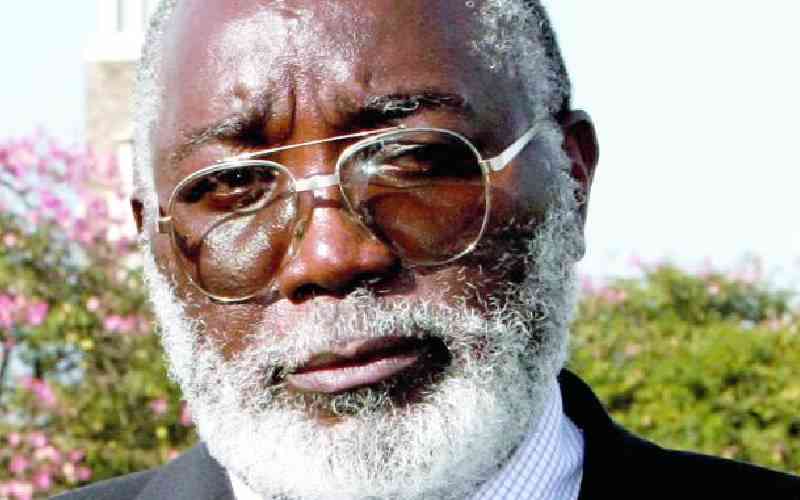 He created a party of Independent Candidates of Kenya, PICK, for any who had no party and wanted a ticket. He told Mwai Kibaki not to forget him when Kibaki became president. In 1997, the odd one out was Katama Mkangi, a sociology professor who vied for presidency simply because his chosen candidate, Ms Charity Ngilu, chose to be in a party fronted by Apollo Njonjo and Peter Anyang Nyong'o.
Since he had a party and had no candidate, he presented his papers to the electoral agency. The next odd candidate that stood out was Mwalimu Mohamed Dida in 2013. His commonsense utterances such as eating only when one is hungry, captured imagination and he became the talk of town. He received more votes than prominent candidates.
Prof Wajackoyah fits into the line of political mavericks. With full knowledge that they would not win, mavericks incur little cost, relish being candidates and feel free to be free in actions and utterances. More than any previous presidential candidate, Wajackoyah has provoked religious and other custodians of national consciousness by touching the moral 'upset' button.
These custodians worry about the Wajackoyah negative impact on the youth as he praises marijuana, the raising of snakes, and the export of supposed aphrodisiac-laden hyena body parts to China.
His antics include jumping up and down the reggae way, sleeping on car roofs, and imagining fresh ways of shocking the public. He succeeds in attracting media publicity and some followers by calling for marijuana liberalisation and being obnoxious.
He enjoys condemnation from 'moral' custodians because, coming from those with questionable institutional, moral and ethical standing, the condemnations make him comparatively honest and therefore attractive to the disillusioned.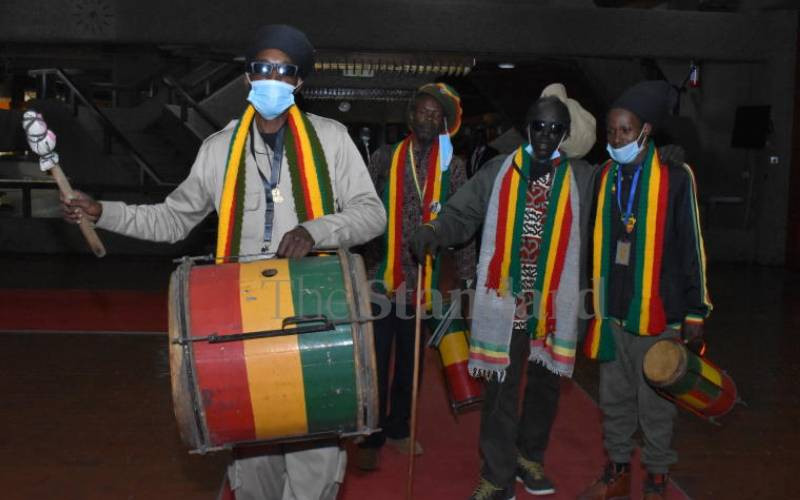 What is more, influential people who champion marijuana liberalisation include Barack Obama, Kofi Annan, Justin Trudeau, and Richard Branson; Wajackoyah in not alone.
Besides appearing like a Rastafarian 'messiah' to Kenya's 'wretched of the earth', he seems to upset the 2022 election calculations. He takes votes from Azimio's Raila Odinga and UDA's William Ruto in that both tried to present themselves as saviours of the downtrodden.
Raila used to monopolise speaking for the underclass until Ruto stole it with his hustler and bottom-up slogans. Wajackoyah steals the underclass from both Ruto and Raila but more from Ruto than Raila.
The more voters become disillusioned with Ruto and Raila's unfulfillable promises, the more they gravitate to Wajackoyah. Since Raila and Ruto vote catchment appears to be evenly divided, Wajackoyah has power to cause a re-run off.
If so, Wajackoyah becomes the key player in deciding who Kenya's 'Fifth' president will be. Outrageous Wajackoyah is therefore a man to watch.