Raila: Skilled politician who re-engineers himself every election cycle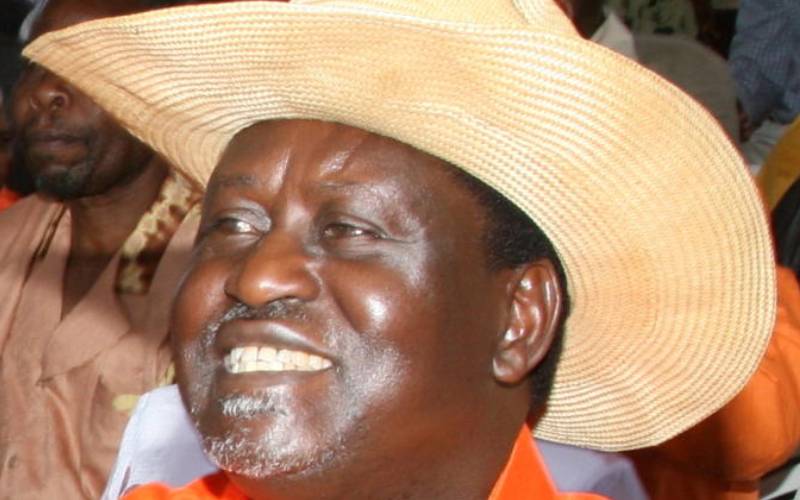 Raila Amolo Odinga is politically so consummate that he penetrates existing power structures through self re-engineering. Despite defeats, he has ability to bounce back in such ways as to become a power insider and even call shots without appropriate statutory powers.
Among players who surpass Raila was adventurous Jomo Kenyatta who taught Jaramogi Oginga Odinga, Raila's father, two political lessons. First was the necessity of prioritising politics over everything else because with political power one can do anything.
Second was ability to seize every political opportunity, irrespective of how, to advance political objectives. Raila internalised Jomo's political lessons so well that he comes close to Jomo in political adventurism.
In addition, Raila followed the political practices of Apollo Milton Obote, Uganda's first prime minister who, in 1966, did two things. He grabbed presidential powers from Kabaka Mutesa and reportedly helped the Odingas to set up a 'socialistic' Kenya Peoples Union (KPU) to oppose Kanu.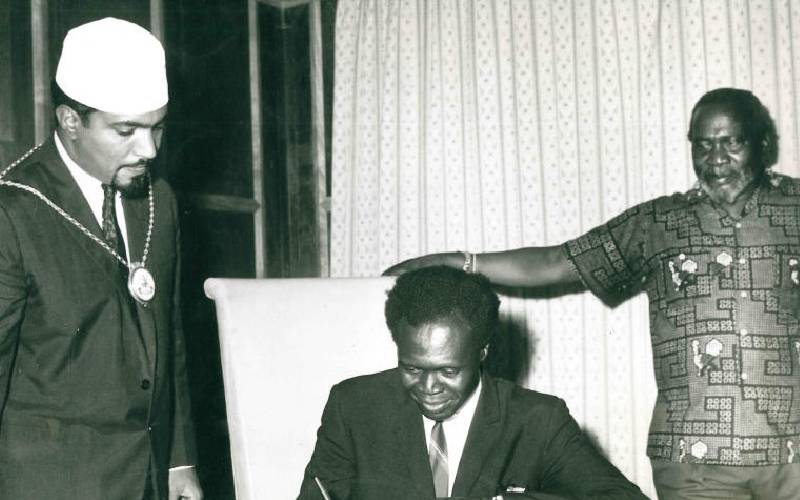 In 1969, after proclaiming his 'socialistic' Common Man's Charter, Obote dispossessed and expelled many Kenyans from Uganda mainly because they were 'capitalistic'. Within Raila's political make-up, therefore, are attributes of both Jomo and Obote.
Raila has had roles in various attempts to reorganise the State. He was involved in the 1982 coup attempt against President Daniel arap Moi by reportedly ferrying coup plotters. His unusual explanation was that he was trying to stop Charles Njonjo from staging a coup. He escaped the consequences while Njonjo underwent embarrassment.
After his father's death in 1994, he got into a power feud with Michael Kijana Wamalwa and James Orengo, the other Ford Kenya leadership aspirants. Although he lost in the Ford Kenya power struggle, he successfully re-engineered himself in another party. He came out stronger than before because he was unquestionable in his new organisation whose influence dominated the lake region the way KPU used to.
Consummate Raila proved his national political craftiness, and new dominance in the lake region, in the 1997 General Election both as a candidate and as a determinant of who got elected. Anyone in the lake region who appeared to go against his wishes lost the election. These included veteran anti-colonialist Achieng Oneko who lost his Rarieda seat by sticking with Wamalwa in Ford Kenya.
Similarly, Anyang Nyong'o and Orengo lost their seats for supporting Charity Ngilu's presidential bid. In the presidential contest, Raila edged Wamalwa slightly and came third after Moi and Mwai Kibaki. He quickly changed tune and joined Moi in 1998 which led to his being appointed minister and Kanu secretary-general. The Moi-Raila closeness was partly because, despite various attempts to adjust the Constitution, Moi was in his last term and Raila hoped to inherit his Kanu in 2002.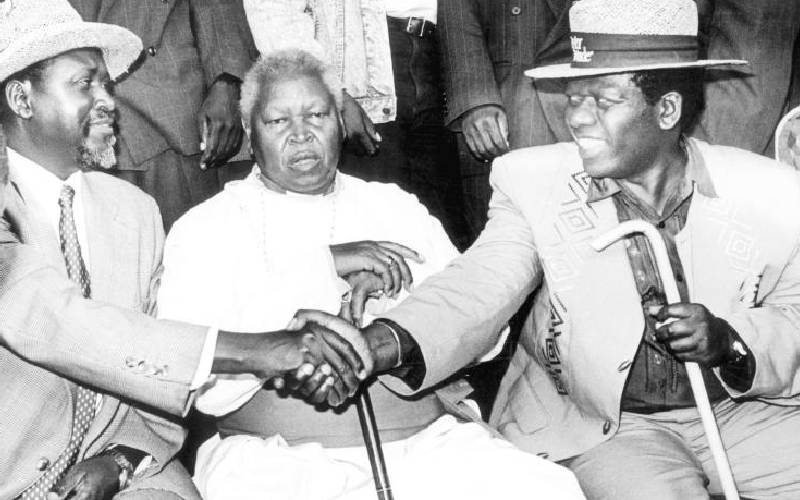 Since inheriting Kanu did not work, Raila re-engineered himself by joining Kibaki's NAK to create Narc that won the 2002 elections. He was a master player. In victory, however, internal struggle for power split Narc into Kibaki and Raila factions that were responsible for the 2005 referendum and the 2007 chaotic elections.
In the process, Raila emerged as an undisputed political force that could compel governments to concede to his wishes. He obtained the subsequent nusu mkate government and a new 2010 constitution. Uhuru, however, interfered with Raila's calculations in 2012/13 and 2017.
Once again, Raila re-engineered himself into the centre stage. With Uhuru, just like Moi in 2002 and Kibaki in 2012, not being presidential candidate this year, Raila's way to the top seems smooth. Through Azimio, he even managed to get Uhuru to join his campaign. To clinch the presidency, however, consummate Raila needs to avoid blunders and to persuade voters that he is not dangerous. Can he?