Top leaders gained political mileage during Madaraka Day celebrations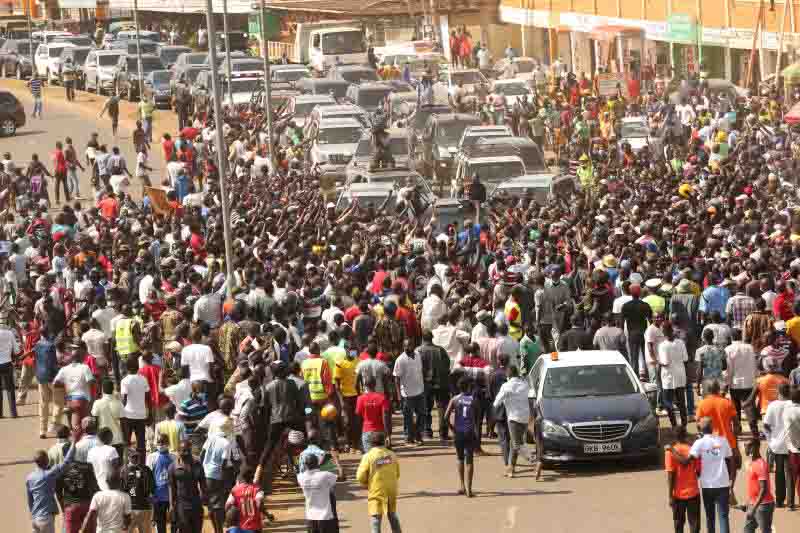 Kenya celebrated its 58th Madaraka Day anniversary in Kisumu. Despite an increase in the Indian type Covid-19, there was enthusiastic turnout at the Jomo Kenyatta International Stadium and along the route, especially Kondele.
After the usual entertainment, Kisumu Governor Anyang' Nyong'o praised President Uhuru Muigai Kenyatta and his 'handshake' brother Raila Odinga for enabling county maendeleo in one 'indivisible' country.
He then invited Deputy President William Ruto to make his remarks and invite President Uhuru Kenyatta.
There followed speeches full of praises, subtle messages, enumeration of achievements, cold-shouldering, and blatant assertions of intentions.
Ruto knows how to escape political traps and to penetrate solid political forts baptised 'bedrooms', but he goofed by failing to recognise the presence of former Vice Presidents Musalia Mudavadi and Kalonzo Musyoka.
Uhuru rectified that anomaly by inviting Raila to say something, who in turn recognised Musalia and Kalonzo before narrating the political symbiosis between the Kenyattas and the Odingas. Uhuru made his pitch, a mixture of vision and legacy defence.
He picked bones with the Judiciary and stressed national interests in terms of the economy, job creation through expanded infrastructure and constitutional dynamism through the BBI.
More than ever before, he was passionate about the BBI, his project, and seemed to respond to Ruto's 'rule of law' comment by faulting judicial insensitivity to the 'will of the people'.
Kisumu showcased political enthusiasm in the most unexpected manner. Thousands of people cheered the leaders excitedly. There was time when Uhuru and Ruto would have been poorly received in Raila's political bedroom.
Two developments associated with the 2017 electoral upheavals changed that. First, having refused to accept defeat, Raila swore himself as president.
Uhuru had to do something; the handshake was 'the something' that created an unofficial co-presidency, lowering political temperatures.
Second, there developed discomfort in Ruto's camp as he complained of Raila trying to edge him out.
The discomfort turned into friction within the Jubilee Party, which split into the 'Kieleweke' and 'Tangatanga' factions that compete for political influence.
Disgruntled politicians in ODM and Jubilee gravitated towards Ruto who exploited his new found victim image.
The positive by-election performance and wins by Ruto-leaning candidates against ODM and Kieleweke in such parts of the country as Msambweni, Bonchari, London, Rurii, and Juja boosted his standing.
The celebrations in Kisumu were good for top politicians. They made the 2021 Madaraka Day for the three happily different; only in Kisumu Dala.