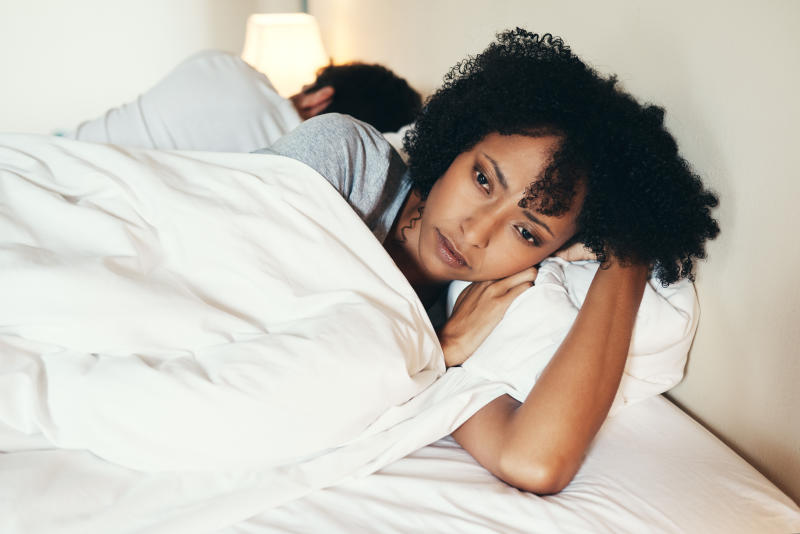 On Wednesday, March 30, The Standard received, on Facebook inbox, and published a relationship dilemma from one of its readers.
We sample some of the advice shared by Kenyans, and also an expert's opinion on how the reader can come out of the confusing situation.
Every Wednesday mid-morning, The Standard publishes on its verified Facebook page (Standard Digital) a relationship dilemma sent to us via our Facebook inbox.
If in need of relationship advice – from an expert, or are seeking to get Kenyans' opinions on a certain confusing relationship situation – send us a message via Facebook, with the title 'Relationship Advice', and we will escalate the message to the appropriate respondents. We guarantee you dignity by hiding details that could lead to your identity being known or exposed.
Hello Standard,

My name is Rose, 37 years old, and a mother of two.
I live in Nairobi but often travel to Mombasa, Kisumu and Eldoret for business.
I have a tours company that is doing very well, fetching well over Sh850,000 in returns on average every month.
After the government lifted the Covid-19 restrictions, the earnings have gone up exponentially.
My boyfriend, 46, has, seemingly, know that I'm on a good streak financially. When we met in 2019, he was the richer one.
The tables have turned, and he's developed a rather strange habit of borrowing me money every so often.
In the last five or six months, I have given him an average of Sh300,000 every month; that is Sh1.8 million.
The problem is, I'm not seeing where the money goes, or where he's invested it.
That, essentially, affects the capital that I can sow back into business, and that slows down my ability to expand the business.
It's reached a point where I'm feeling he's taking advantage of me, but I don't know how to say no to him. Please help.
Readers' advice.
Esther Maina: Just talk about it in a humble manner. He might be investing in family.
Nahashon Otieno Opondo: Dear Rose, great relationships are founded on trust and open disclosure in everything pertaining to the two of you. Finances are one of the key areas that have wreaked havoc in many marriages today and mostly is because of a lack of openness. Your main issue is that he is not accountable for the fund aid you bring his way. In most marriages today a partner tends to assume any money given to him/her by the other partner shouldn't be refundable and they end up keeping quiet on it and that has been one of the issues that have led to misunderstandings in marriages. Let me say this I sense misunderstandings in this relationship. You need to have an open dialogue with your guy about finances, and let him know about how you fetch your money and what it takes for you to get to that level. What areas are you willing to compliment him in the order he may be on the right track as you when it comes to growing together financially in this relationship? Be a student to your partner listen to him as much as you would like him to be a student to you in other areas by listening to you. All the best.
Patrick Mung'athia: This is very easy. Just say No. Practice saying No In front of the mirror. When you meet him start saying No, no, no, this has to stop, no more borrowing me money and he will stop. Next, tell him bye-bye. Free advice is not charging anything.
Dr Douglas Omariba: At 37, leave 'boys' alone and find a 'man' who will lead the family, support your work, create an empire together and boom.... you will both be billionaires. Soon you will be 60 wearing bikinis to the coast.
Sean Nicolous: Some people borrow not because they lack or are in need but because of jealousy. Maybe if they borrow from you, they get compensation for the jealousy then the money ends up being wasted because it was borrowed without a good reason.
Ochieng Beatrice: That's a red flag, anyone who is happy with your growth will help you grow and not drain your efforts. Stop him or suffer in future.
Rose Atieno: Anything you do and you don't have peace in that decision then that's the truth he is taking advantage of you your instincts will never lie.
Florence Muyeks: I believe your parents are still alive. Instead of investing in your boyfriend whereby no profit is made at the end of the day, invest in your parents one day you will go to them.
Eng Rono Cornelius Kipkemboi: When he was rich, I'm sure he supported you without complaining. I think both of you need to discuss, not argue.
Levi Tush: When he was the breadwinner you didn't broadcast that, but now he is borrowing your money your chanting all over, see your life
Expert's advice
Hello Rose, your business' success is very refreshing.
However, your business model is wrong and unsustainable and the problem is that you are mixing economic and social interests.
It is a problem that afflicts Kenyan entrepreneurs in that when we start a kiosk business, we employ our relatives and when we get profit we use it to entertain friends, marry a second wife or husband, or even flash it in conspicuous consumption.
They say fortune comes only once. Like everything else, business success sometimes depends on some luck to complement our efforts.
For six months you have chosen to strangle your business in order to sustain a relationship. My biggest fear is if the relationship breaks. Will you forgive him and forgive yourself?
Finally, Rose, you need to separate your business from yourself. If you cannot say no to your boyfriend, please let your business say no to anything that will strangle it.
Towards that end, hire an accountant and follow their script. When your business is bigger, enrol some advisors then let your boyfriend enjoy your love and not your money.
Also, remind him that Kenya is awash with independent creditors some of whom offer financial education to make the borrower succeed. It would be a mark of true love if both of you attended such classes together.