How creativity born in Jericho is yielding the American dream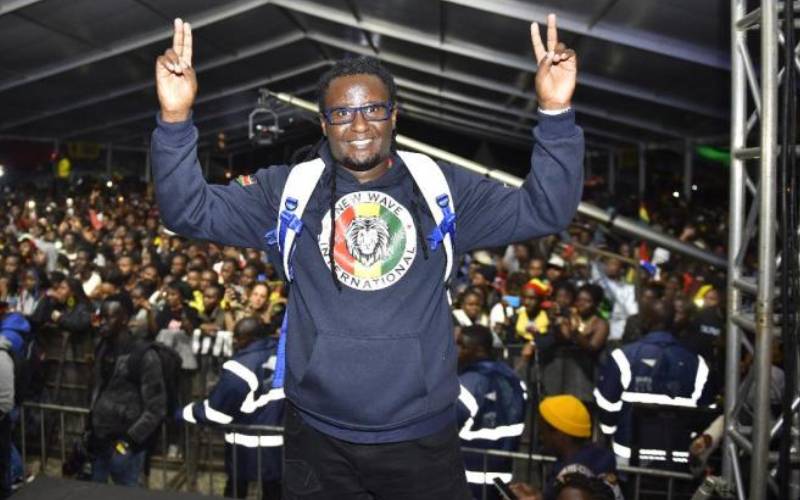 In this post-Black Panther era where the entertainment world has all eyes on Africa, The Lion King CIG reboot provided a great opportunity to sell Kenya's cultural heritage as a magical filming destination in the continent.
The country has long associated with the Lion King story after all, and this is the film that would have had Disney focusing on Kenya.
However, when Beyonce embarked on the film's curated compilation album, The Lion King: The Gift, her attention was drawn to Nigeria where she worked with a number of Afro-beat artistes on the soundtracks.
It was a major letdown for Kenyan stars at the expense of the likes of Wizkid, Burna Boy and Tiwa Savage, whose American audience has since grown in leaps.
The move hit the Dallas, Texas-based creative promoter Kelly Ochieng' hard, as it did many Kenyans. But he had seen it coming for some time.
He knew the Kenyan showbiz industry was far from getting international attention and he had been looking for a remedy.
Just how did the love letter to Africa, as Beyonce described it, miss its home address.
"Kenya, being the home of Lion King did not deserve such treatment. But we are the ones to blame. However, this should not happen again," says Ochieng'.
Hub of creatives
Growing up in Jericho estate in Nairobi, Ochieng' always took every challenge as an opportunity to better his life and that of his peers.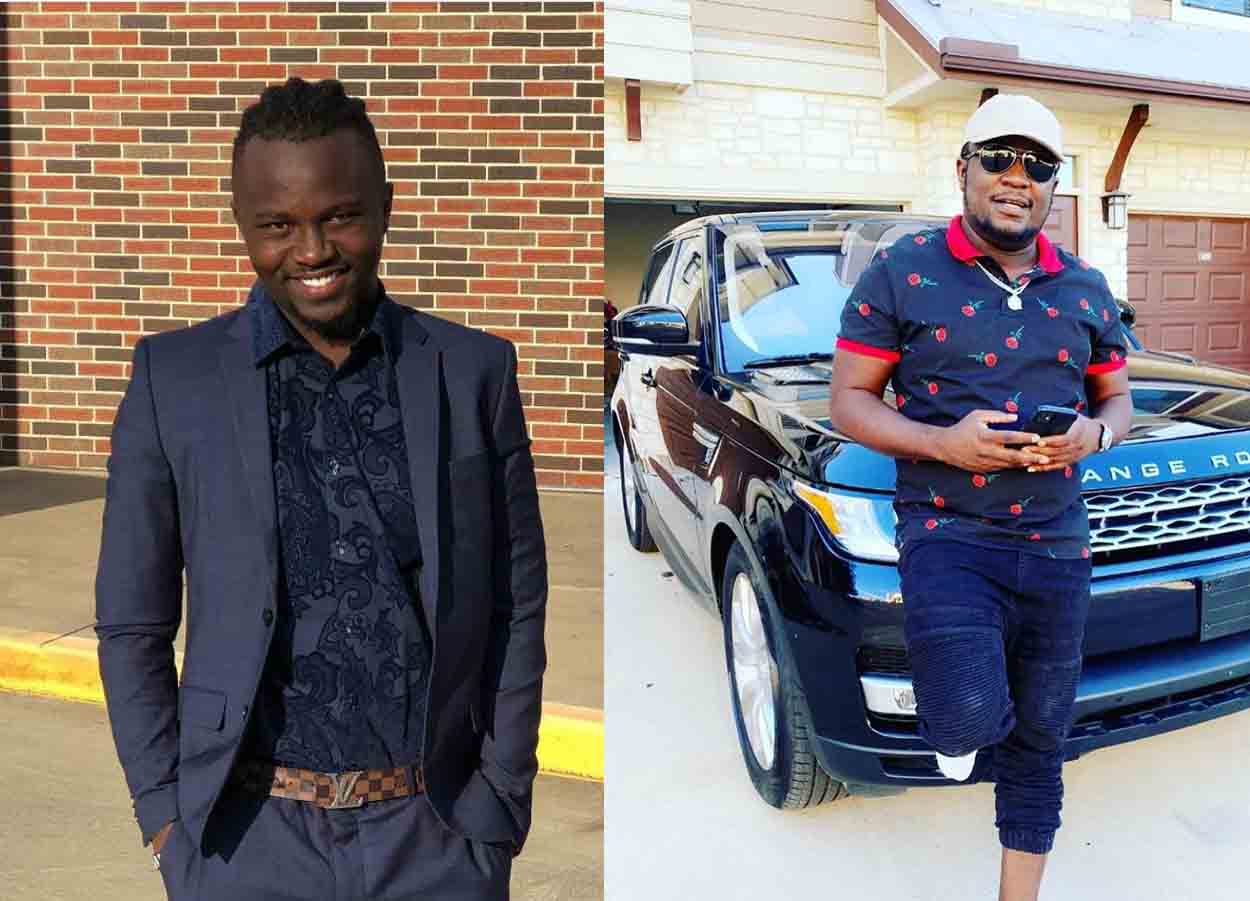 He loved music and everything art, and took advantage of his Jericho environment, being the hub of most creatives in Nairobi back then, to keep entertainment alive.
He knew no man is limited and now, at 30, the young showbiz promoter, businessman and entrepreneur living in Dallas, Texas has taken it upon himself to create opportunities for Kenyan creatives abroad.
Away from his singing and deejaying undertakings, Ochieng' has taken the leader's role to position the Kenyan entertainment scene on the world map.
At a time when creatives are suffering for the second year running as entertainment spots and other social places remain shut due to regulations imposed by government due to Covid-19, Ochieng' is putting together a billion-dollar investment in the US.
He has been inviting Kenyan artistes to perform there and now he wants them to move from their comfort zone and take advantage of the exposure he and his business partners are creating in the land of milk and honey.
"Having seen how our entertainment industry is suffering due to lack of exposure especially after Covid-19 hit the industry hard, my partners and I came up with a plan to create opportunities for creatives.
We have since partnered with the City of Dallas to put together events that promote Kenyan designers, musicians, deejays, comedians and everything creative," says Ochieng'.
He adds, "I have been hosting big music names in Africa such as Burna Boy, Diamond, Davido, Khaligraph Jones, Ali Kiba, Nyashinski, Eric Omondi and the like. However, I came to the realisation that Kenyan creatives are suffering due to minimal exposure they have been getting compared to their Nigerian and Tanzanian counterparts."
Having worked with the Nigerian-led African Muzik Magazine Awards (Afrimma) annual ceremony, a Dallas hosted awards show that celebrates African musicians, and now watching the strides Tanzanian artistes have been making with an annual Tanzanian award show based in New York, Ochieng' got uneasy with the way Kenyan creatives have been underestimated.
Empowerment plan
This year, he flew back to Nairobi and started advising local musicians to change their business strategies by thinking of creative brands that could sell internationally.
This is what got him creating an empowerment plan that includes promoting Kenyan talent abroad through linking industry players with the right connections that help their art get international exposure.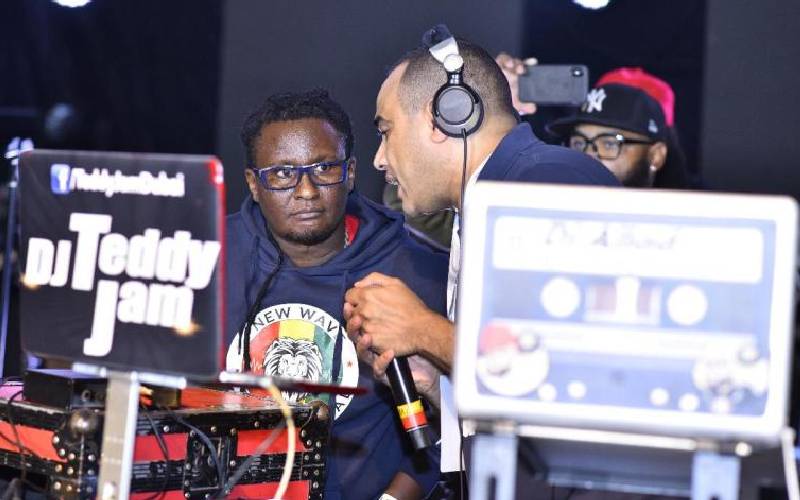 And this is how comedians Chipukeezy and Eric Omondi as well as a host of Kenyan musicians have been making trips to the US where they are readily becoming accepted as international entertainment brands. "It is not a coincidence that Diamond had a meeting with Snoop Dogg the other day; neither is it by luck that he is making inroads with Swiz Beat.
Afrimma has been pushing Nigerian music abroad, and that is how Afrobeat has become one of the biggest tunes getting them major deals in the US," says Ochieng.
As part of the bigger empowerment plan, the rather soft-spoken entrepreneur has now partnered with some Kenyan corporates to launch the Kenyan Awards ceremony, an annual four-day ceremony that aims at showcasing Kenyan creatives in the US.
The platform includes a fashion showcase day where established Kenyan designers in the US will have a session with upcoming designers; a music awards day where the best in the Kenyan music industry will be celebrated; a partners' day where Kenyan creatives will sell their ideas to would-be investors; and a family day to celebrate Kenya's diverse cultures.
Worth billions
The mega event, to be held in a few months' time, has already attracted the attention of Kenyan actors, designers, deejays and events organisers living in the US.
"Through these forums, we trust that our actors will start making inroads into Hollywood to get deals with mega recording labels. There are many producers in Kenya who deserve to be in those international platforms; and so are designers and commercial models," says Ochieng'.
The artiste says the Kenyan entertainment industry is worth billions of untapped opportunities, and adds that the creative industry must collaborate with the rest of the world to tap into this potential.
"We cannot work in isolation. We must have a strategy for working with other creative economies. We must fuse our art with others and give it an international identity," says Ochieng'.