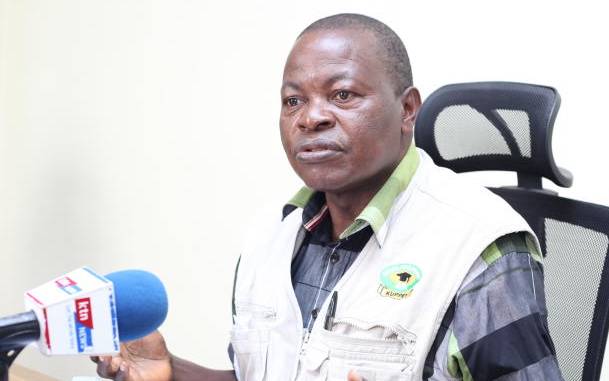 Kenya Union of Post Primary Education Teachers (Kuppet) has lamented that delayed release of Sh13 billion capitation fund is frustrating schools preparations for reopening.
Secretary-General Akello Misori said the improvement of classrooms, sanitation facilities, dormitories and creation of isolation rooms may not be realised ahead of reopening of schools if the money is not released.
"The Treasury and the Ministry of Education must expeditiously release capitation funds for the development of infrastructure required to control the spread of Covid-19," he said.
The Government had planned to release Sh15.4 billion to enable public schools to prepare for reopening in January 2021.
Of these, Sh13.3 billion was to go towards arrangements for social distancing, hand washing and purchase of thermo-guns. The rest would go toward paying salaries of Boards of Management teachers and non-teaching staff.
Read More
Misori said reopening plans would be derailed by inadequate funds.
"As we speak, many schools have made little progress to get ready for the resumption of learning under the new Covid 19 protocols," said Misori.
Kenya Secondary School Heads Association chairman Kahi Indimuli said teachers are ready to report back but noted they need money to prepare effectively. "We are ready to resume work and with money, work will move faster. We want to be ready before learners return," said Indimuli.
Schools are expected to ensure clean running water and sanitation facilities are available before reopening.
Ministry of Education guidelines require schools to stock up key supplies including disinfectants, liquid soaps, non-touch thermometers, facemasks and first aid kits, which must be done before schools learners report to schools.
School heads will also be required to purchase thermo guns and develop the protocols on hygiene and social distancing measures.
This came as Basic Education PS Belio Kipsang requested the Ministry of Health to free up the institutions and have them fumigated before Monday.
"Aware that schools were used both as quarantine and isolation facilities, we are requesting that these schools be vacated and fumigated by September 28 to enable school heads to prepare for eventual reopening," said Kipsang in a September 21 letter to Health PS Susan Mochache.
Children and parents
Misori also urged teachers to be prepared to roll out counselling programmes for children and parents as effects of the pandemic traumatized some of them.
He noted that some parents may not raise fees in time having lost jobs and other sources of income while some of the children may have lost relatives or family members to Covid 19.
"This will require care from the teachers which may also include lunch. The Government must therefore provide the funds to keep students in schools until the economic situation stabilizes," said Misori.