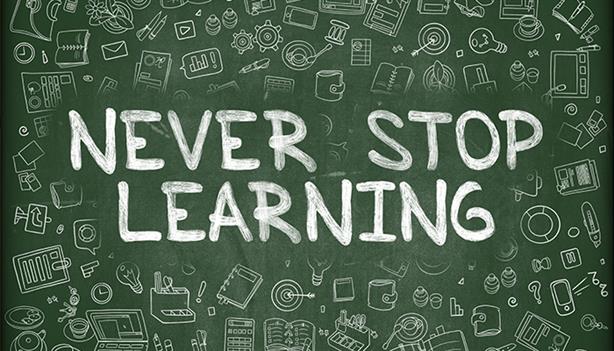 Who she is
In 2017, Vanessa Kingori was appointed publishing director of British Vogue, the first female to hold the title in Vogue's 102-year history. She is a woman of many firsts – she was also the first female publisher of GQ (and the youngest) and the first black publisher in the media company Condé Nast UK. She was awarded an MBE (Member of the Most Excellent Order of the British Empire) on the Queen's 90th Birthday Honours Lists, a recognition for her services to the media industry.
How she got there...
She was born in Kenya, raised in St. Kitts in the Caribbean, and moved to London with her family when she was seven. Vanessa studied Management and Sociology at Royal Holloway in the University of London.
Achievements
As publishing director, she is in charge of the commercial side of the magazine. When Miss Vogue editor Naomi Pike asked her about the best career advice she's ever received, Vanessa said she was told not to expect things to be fair but to work towards them being fair. Since she took over, and working alongside Edward Enninful, Vogue's first male and black editor, the magazine has seen a shift towards diversity – from featuring mixed race to hijab-wearing models.
Why she thinks she has had so much success
"Be kind to everyone regardless of who they are and what they do, have some empathy. You spend a lot of time at work than in other areas of your life, so choose a career that you love, be strong and never stop learning."
MY FATHER WAS A FEMINIST BEFORE IT WAS COOL FOR MEN TO BE FEMINISTS
Who she is
Lupita Nyong'o needs no introduction. Ever since she won an Oscar for Best Supporting Actress for her role in 12 Years A Slave, the 36-year-old has shown no signs of slowing down. She has proceeded to show the full range of her acting abilities, playing different roles that point towards other major awards.
How she got there...
She was born in 1983 in Mexico, and raised in Kenya. She showed an interest in acting at an early age, playing Juliet at the age of 14 in Phoenix Players's production of Romeo and Juliet.
What to expect from her soon…
Her upcoming movies include Star Wars: Episode IX and Little Monsters. We're definitely looking forward to the screen adaptations of Americanah by Chimamanda Ngozi Adichie (in which she will play the main character) and Trevor Noah's memoir, Born a Crime, in which she will play the comedian's mother.
One could argue that she is also a black girl beauty ambassador. She embraces all parts of her, including her black skin and kinky hair. 2019 saw the publication of her children's book called Sulwe, about a black girl who falls in love with her "midnight" skin. She wrote a strong statement on her Instagram page after Grazia Magazine photoshopped her natural hair out of their cover.
"I embrace my natural heritage and despite having grown up thinking light skin and straight, silky hair were the standards of beauty, I now know that my dark skin and kinky, coily hair are beautiful too. Being featured on the cover of a magazine fulfills me as it is an opportunity to show other dark, kinky-haired people, and particularly our children, that they are beautiful just the way they are. I am disappointed that @graziauk invited me to be on their cover and then edited out and smoothed my hair to fit their notion of what beautiful hair looks like," she wrote.
The best advice she's ever received
Her parents are the reason she is the strong, smart and opinionated woman she is today. She told Marie Claire magazine that her father (Kisumu governor Prof. Anyang' Nyong'o) was a feminist before it was cool for men to be feminists. Her parents encouraged her and her siblings to follow their interests and voice their opinions. One advice that has helped her in her career? "Go where you are loved and you'll do your best work."
LOOK FOR A GOOD MENTOR
Who she is
Elizabeth Kangethe is a councillor of the London Borough of Barking and Dagenham. She was first elected in 2010. In 2014, she was elected the first female Mayor of Barking and Dagenham for the year 2014 to 2015. Her passions were in teaching and leadership, and before then she was governor of Parsloes Primary and Sydney Russell Comprehensive schools, both in the UK.
Background
She was born in the 60s in Githunguri, Kiambu. After her 'O' Levels she taught in Turkana as an untrained teacher for a year before moving back home for her training. She was 24 when she became headmistress but moved to the UK for "greener pastures".
She had travelled a lot overseas as a member of the girl scouts' movements. She had visited England before, but visiting and staying are totally different things and the transition was brutal. First, there was the weather. She'd bundle up and the cold still managed to get to her. There was the language barrier. She couldn't get the Cockney accent and they couldn't get hers. Her accent was also a problem when she was trying to get jobs. On top of all that, there was the racism. She told KTN Weekend Express that strangers would sometimes call her names. "It took a while to settle."
Her career in politics seemed natural. When growing up, when her siblings wanted something from their father and were too scared to approach him about it, she was the one who did the asking. When she was headteacher, she got to work as returning officer and presiding officer with the electoral commission. In the UK, she was a scout's leader as well as a teacher, helping black people with the issues they faced. Her confidence started developing and when someone asked if she'd ever considered being a voice to the communities she was serving, she decided to give politics a shot.
Her advice to would-be political leaders
Her advice to women who want to venture into politics? "Go for it, follow your instincts, and look for a good mentor," she told KTN.
IF YOU WORK HARD THEN YOUR DREAMS WILL SURE COME TRUE
Who he is
At 27, Victor Wanyama shows where passion and unequivocal focus can get you. He is the defensive midfielder for Tottenham Hotspur and captain of Kenya's national football team. He comes from a sporting family. His brother McDonald Mariga is just as famous as he is in the sporting world, and so was his father Noah Wanyama who played for AFC leopards in the 60s. His sister Mercy Wanyama signed a contract in March this year to join a Spanish basketball team. "If someone had told me that I was raising stars, I would have laughed. Their clothes were torn, their mother would sew patches on them – life was tough," Victor's father once said.
How he got there...
He joined Beerschot AC in 2008, after playing for Nairobi City Stars and AFC Leopards. He then moved to the Celtic, and later to Southampton.
Accomplishment
He is the first Kenyan player to score in the UEFA Champions League.
His best advice
"If you work hard, then your dreams will sure come true. It has happened for me so I don't fear anything," he said in Lion of Muthurwa, a short film about his football career.
FINDING HIS INTELLECTUAL SPACE IN A FARAWAY LAND
Who he is
Simon Gikandi is a Robert Schirmer Professor and Chair of English at Princeton University. He is also the current president of The Modern Language Association of America.
How he got there...
He was born in Nyeri and studied Literature at the University of Nairobi, graduating with a First-Class Honours. He got his Master's degree in English studies at the University of Edinburgh and later his PhD in English at Northwestern University.
Accomplishments
He has authored many books, among them Reading the African Novel, Slavery and the Culture of Taste, Maps of Englishness: Writing Identity in the Culture of Colonialism, and Reading Chinua Achebe. His awards include The President's Award for Distinguished Teaching, an award that honours a sustained record of distinguished teaching over the course of a career at Princeton
In a statement by Princeton University after he received the university's Howard T. Behrman Award for Distinguished Achievement in the Humanities in 2017, one colleague said he "trains not just students but faculty as well to better understand the diverse and rich world we live in, one that extends far beyond what many Princeton students enter knowing."
ONE MUST HAVE A THICK SKIN
Who he is
Edi Gathegi is an actor who has appeared in movies and TV shows such as The Twilight Saga: Breaking Dawn, X-Men: First Class, House, StartUp and The Blacklist: Redemption.
How he got there...
He was born in Umoja estate in Nairobi and moved to United States with his family when he was three. A knee injury ended his prospects of a career in basketball. He ended up joining an acting class and immediately felt at home. He later got accepted at New York University's graduate-school acting programme. Crank was his first studio film where he made an appearance as a Haitian cabbie.
Accomplishments
In 2011, he won the Los Angeles Drama Critics Circle Award for Lead Performance for his role in Superior Donuts. Last year he received an Obie Award for Performance and a Special Drama Desk Award for his role in the play Jesus Hopped the 'A' Train.
Best career advice he'd give
The 40-year-old told Jeff Koinange in a live interview that acting is a constant state of rejection and one must have a thick skin, and success comes to those who persevere.