Judge orders millionaire to surrender Sh96 million home to housemaid who became his lover
LIFESTYLE
By Mirror | February 4th 2016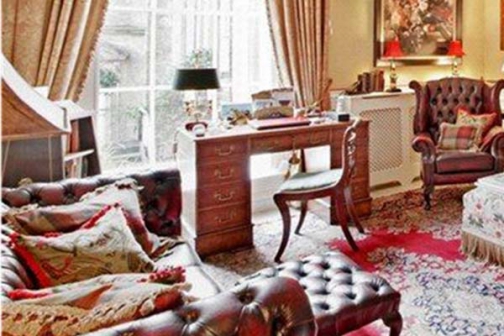 London: A millionaire plumbing boss has been ordered by a judge to hand over his Sh96 million house to his Lithuanian girlfriend - despite them never marrying.
John Hoggins, 62, paid the £100,000 deposit for the mansion in Sawbridgewoth, Hertfordshire, when it was bought in 2009 and then all costs and mortgage bills.
He claimed Greta Cerniauskaite, who he met when she was a cleaner at the National Portrait Gallery, nagged him to buy her a house and "the contents of most of the shops in Bond Street".
But the home was put in her name and a judge has now ruled the property is - and always was - hers alone.
Judge Ann McAllister said the money ploughed in by Mr Hoggins was a 'gift' by a 'generous' man who had since got it in his head that she was out to get his money.
The First-Tier Tribunal in London heard he bought her a £160,000 Bentley, bankrolled a £100,000 fashion and jewellery shopping spree and paid for £8,000 worth of monogrammed sheets and towels from Milan.
They enjoyed properties in Hertfordshire, Spain and Florida, and holidayed in Alaska, Cuba, Thailand and Mauritius.
Out of his plumbing empire he paid himself nearly £150,000-a-year but also gave her a salary of up to £93,000 for a job with no work.
But when they finally split after a nine-year relationship, Miss Cerniauskaite - who is now a businesswoman and model - claimed she had a right to their £650,000 second home.
The judge said: "I accept Greta's evidence and in particular that John reassured her that, whatever happened, she would have the property.
"Although she did not work for his company, I accept that she did a great deal to make his life easier and to help with his children.
"I do not doubt too that, whatever the cause of the breakdown of the relationship, the relationship, which lasted nine years, was not as unhappy as John is now at pains to portray it.
"In my judgment, it is clear from all the evidence that John intended that Greta should own the property legally and beneficially."
She added: "John spent a great deal of money on Greta over the years.
"If he could spend £100,000 on what might be described as fripperies, there is no reason to think that a further £100,000 by way of a deposit and further money to pay the mortgage should be put in a different category."
The tribunal heard the couple met in 2004, when Mr Hoggins was in the death throes of his first marriage, while Miss Cerniauskaite had been married twice before.
Mr Hoggins ran a number of plumbing and heating businesses, employing more than 50 people and generating substantial profits.
They lived in Ellis Close, Hoddesdon, and never actually moved into the disputed property in Stepped Gable Mews, High Wych Lane, Sawbridgeworth.
Mr Hoggins claimed she refused to move in because there wasn't enough wardrobe space, while she said they had only ever intended it as a weekend home.
The home was put in her name, but Mr Hoggins claimed that was only in order to get a mortgage more easily, because he already had debts.
The couple eventually split in 2013 and Mr Hoggins has since remarried