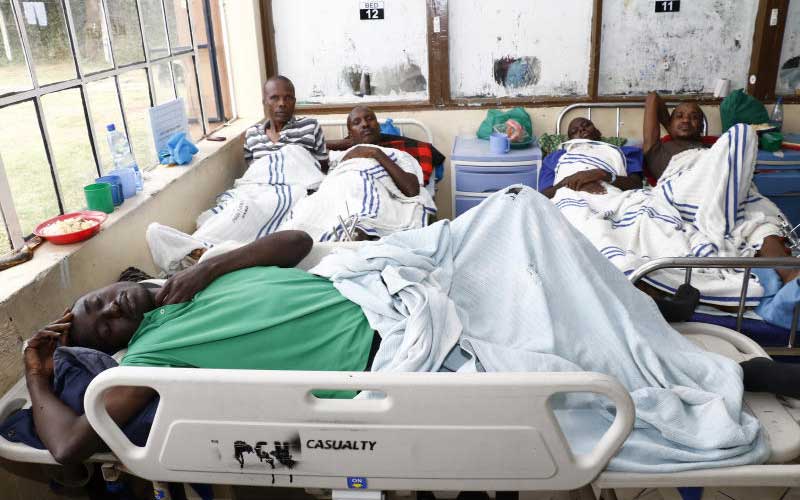 As Covid-19 continues to spread, with calls for social distancing finding traction in social settings, Africa's neglected socio-economic system has been exposed. In Europe, for instance, folks in lockdown pass time by playing badminton on their balconies or connecting with others via social media. Legitimate questions have been raised about how someone living in a squalor tin – without a window – in Africa can practice social distancing by staying indoors. It's impossible. This reality must not be ignored because this medical crisis, can mutate into a political one that's likely to shake hegemony of the bourgeois elite.
SEE ALSO: Virus weighs on global oil demand
Venal African leaders have modeled Africa into a progressively unequal society in which social prestige, honour, precedence and authority is overwhelmingly acceded to the rich. And the people have, but revered this system. Where they're expected to build modern hospitals for sustainable health care they engage in populist acts like clearing hospitals bills for patients as they fly their families abroad to access better services. Where they're elected to amend the economy, they steal and grab everything and anything. And where they're elected to reorganise social systems, they have created class barriers. Due to this selfishness, social and economic systems in most African countries have historically remained unconscious of the plight of the poor majority. As much as rapid response is important in flattening the curve, the truth is that a lockdown is a western imagination that won't stand the test of time in Africa.
SEE ALSO: Act before virus fuels insecurity along borders
Out of the ten most affected countries in the world, only Spain and Iran aren't part of the G-20 – the most industrialised. US – world's biggest economy – is now the global epicentre. The growing concern therefore is what lies ahead for Africa. If the super powers are the ones stretched this savagely, what would happen to Africa where many countries spend less than 10 per cent of their GDP on healthcare? In case of a complete lockdown, Africa's lower class majority would mobilise a revolutionary class consciousness that would pit them against the bourgeoisie minority. In this way; people who live from hand to mouth, who fear the lockdown more than the disease, will not be able to go to work to earn the Sh200 that they use on food. One in three Africans lives below global poverty line. They will steal from the rich. This will ignite an unprecedented political problem that no country is prepared to deal with.
John Ouma, Multimedia University
SEE ALSO: Cleric: Worship is meant to be a moment of connection with God