Wanjigi's top seat bid: What works for him, what doesn't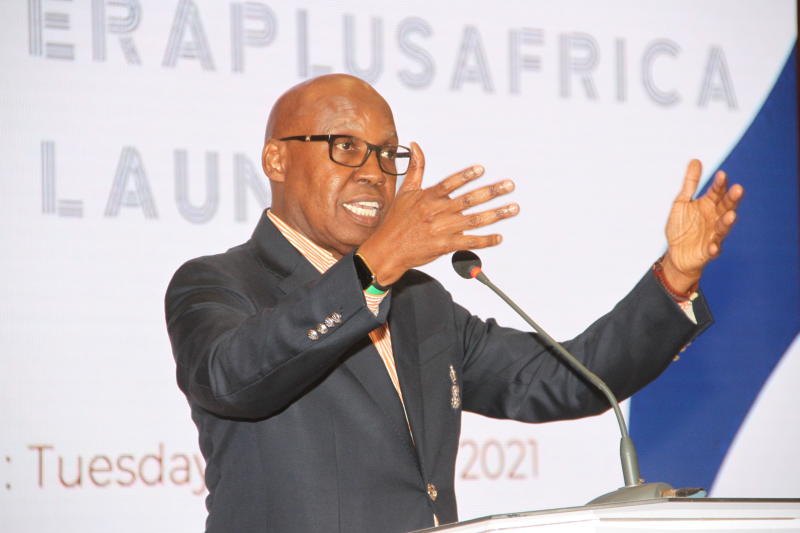 The fictional character James Bond is the archetypal secret service agent. The debonair spy will typically throw himself headlong into danger, fighting off crazed villains and eventually emerging triumphant with a pretty damsel hanging on his arm. Every so often, a movie of this beloved character will be released, the popularity of which perhaps signifies the subliminal desires of a world starved of real heroes.
To many Kenyans, businessman-turned-politician Jimi Wanjigi is the quintessential James Bond. Certainly so when one considers some of his derring-do exploits. For instance, the time he sat out an attempted arrest in an armoured car. A posse of State agents, armed to the teeth, left in frustration after trying in vain to break into the car. All the while, Jimi sat calmly, Bond style.
Or the time he did a disappearing act, vanishing into an alleged warren of tunnels beneath his house as elite security forces broke in and harassed his family. He would appear days later at a press conference, his beautiful wife on his arm, thumbing his nose at his "villainous" detractors.
Wanjigi's reputation as the epitome of the bon vivant is a façade for a shrewd business mind. He has used his connections to profit from what is arguably a clientelist relationship with successive governments. He is said to be the brains behind the winning UhuRuto duo during the 2013 presidential elections. It has also been said that he funded, to a large extent, the activities of Opposition leader Raila Odinga.
Wanjigi has announced that he is running for president in next year's elections. His party of choice is the ODM. In a contest hitherto seen as a two-horse race between Raila and deputy president William Ruto, Wanjigi's candidature has created a surprising buzz.
It has shaken the old established order with the ODM top-brass discomfited by this newbie who threatens to upend Raila's fifth stab at the presidency.
There are factors that work to Wanjigi's advantage. First, he has stirred up the youthful demographic cohort who see him as a viable counter to the DP's Hustler narrative. Many of these youth consider Raila's views out of sync with their world view and find resonance in either Wanjigi's or the DP's political rhetoric.
Second, Wanjigi brings to his campaigns his vast financial resources. Money being a key determinant of electoral outcomes in Kenya, his ability to spend will assure him a place at the table of serious contenders. Third, Wanjigi, by virtue of being from the region, has the potential of breaking the DP's vice grip on the populous Mt Kenya region.
Wanjigi also displays a refreshing flash of intellectual acuity judging from his grasp of issues in a recent television interview. Expounding on his "art of the deal," he revealed how the Standard Gauge Railway, his alleged brainchild, would have benefitted Kenyans had it not been hijacked by nefarious forces. The optics flatter him even as his ability to articulate issues stand him in good stead with the electorate.
But there are issues that militate against Wanjigi's candidature. He is unlikely to get the nod of ODM, a party of rather dubious democratic distinctions when it comes to the selection of its flag bearer. Yet without the endorsement of a behemoth organisation of ODM's stature, Wanjigi's candidature will be still-born. He is also likely to suffer the tag of being yet another "Dynasty" candidate.
As the scion of a family that has been on the political scene through successive governments, his opponents may exploit that to prove that Wanjigi does not represent the much-needed break from the past. Wanjigi is also intentionally obtuse about the genesis of his business empire. Claims that he started a garbage collection company, with nothing, have been the brunt of jokes on social media.
A dash of elan, whilst it may have admirers, is not enough to win a presidential election. It will take more than a James Bond Martini, shaken, not stirred, to become Kenya's fifth president.
Mr Khafafa is a public policy analyst