Tecra Muigai murder case: The story so far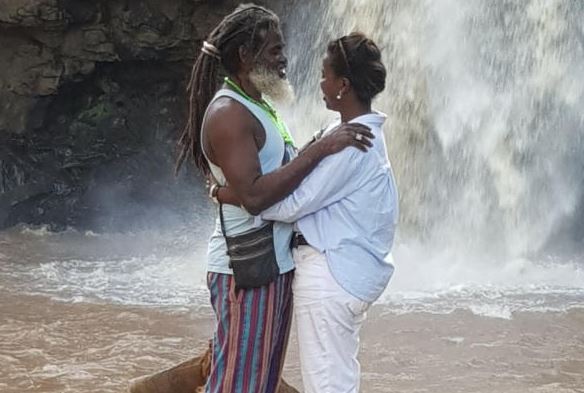 Death is expensive. Even more expensive is justice for a loved one as Tecra Muigai's family will tell you.
Ten months after her demise, the events surrounding her death continue to make headlines.
Just this week, it emerged that Tecra had transferred Sh1.2 million to her lover's account through bank and mobile money transfers.
Before Kenyans could digest the information, more revelations emerged a day later when a witness appearing in the inquest into Tecra's death revealed how her lover (Omar Lali) was always frantic whenever anyone came close to his girlfriend, raising even more eyebrows.
Following closely the events leading to date, Standard Digital revisits this ten-month love affair that ended in a death, prison bars and run-ins in the corridors of justice.
Chronology
May 3: Tecra Muigai, daughter of Keroche Breweries owners Tabitha and Joseph Karanja dies.
She is airlifted to a Nairobi hospital to receive treatment after she fell down the stairs. Her family in a statement, said she died after "a tragic accident".
The Directorate of Criminal Investigations (DCI) immediately begins investigations into the incident.
May 4: A day after the news, police arrest Omar Lali, her lover, in connection with her death.
Tecra had been living with Lali, a 51-year-old man in an apartment in Shela, Lamu Island.
Lamu Principal Magistrate Allan Sitati then allows police to detain Lali for 21 days to enable them conclude their investigations.
A postmortem examination indicated that Tecra might have died from trauma to the skull. Police reports say she was unresponsive when she was taken to King Fahad Hospital in Lamu on April 30.
May 16: The Keroche heiress is laid to rest on May 16, 2020 in a private burial in Naivasha, attended by at least 100 people.
Lali's family had requested to be allowed to attend the burial to pay their last respects, on grounds that Tecra was good to them whenever they visited. The request is denied.
May 26: Court releases Omar Lali, the main suspect in the murder of Tecra Muigai.
Magistrate Allan Sitati declines to continue holding Lali after the expiry of the 21-day pre-trial detention period. He ruled detectives did not find any substantial evidence despite visiting the crime scene.
Lali is out on a Sh300,000 bond or surety of a similar amount. His family submits title deeds to two pieces of land as collateral as they lacked the money. However, the case is not dropped.
Between the day of release and June, homicide detectives probing the matter pick inconsistencies into the account of how Tecra died.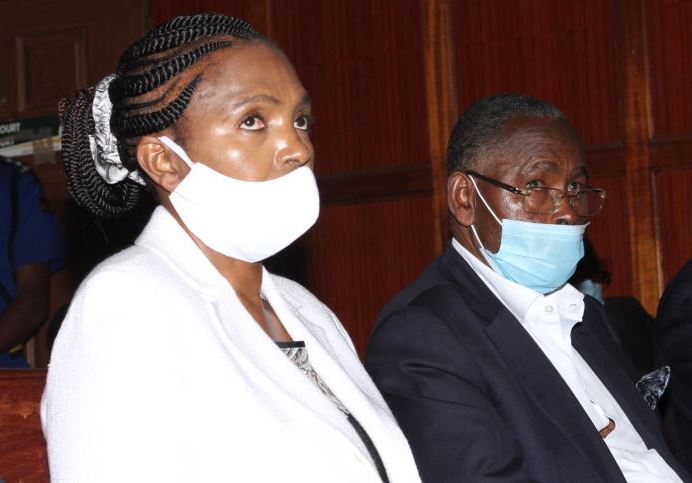 July 13: The case takes an interesting turn and Omar Lali is charged with the murder of Tecra Muigai.
Lead prosecutors Eddie Kadebe and Zakaria Kiongo say there is sufficient evidence to have him take a murder plea.
July 16: State drops murder charges against Omar Lali.
The Director of Public Prosecutions (DPP) drops the charges and applies for an open inquest.
An emotional Lali is then captured outside Garsen Magistrate's court celebrating his newly-found freedom, kneeling down amid tears and prayer.
Between July and November, things seem to cool down as both families await action from court.
However, the world is let into the secretive lives of Tecra and Lali, who until the time of her death, was scheduled to wed the 51-year-old father of six, and three-time divorcee.
As avidly told here, the two met and fell in love in 2019. Lali, a fisherman and boat operator, often ferried Muigai between the islands in the Lamu archipelago.
Their rocky relationship however only lasted about 10 months.
November 2020: An inquest into the death of Keroche Breweries heiress Tecra Muigai is held in Nairobi.
Principal magistrate Zainab Abdul rules it is important to consider the interest of Tecra's family who were the most affected by her death and wished to have the inquest in Nairobi as opposed to Lamu.
"I find that the proper court to hear this inquest is Milimani Court in Nairobi and not Lamu. Although the deceased sustained injuries, which led to her death in Lamu, she died in Nairobi and the nearest court where she died is here," Ms Abdul ruled.
March 9, 2021: The case resurfaces in March 2021 following revelations by Keroche Breweries owner Tabitha Karanja of how Tecra had been sending Lali money. Mrs Karanja blames Lali for the death of her daughter.
March 10: Another witness, Eric Cheruiyot- Tecra's driver- testifies in court, revealing chilling details of the lovers' relationship.
The inquest continues. ?