Ruto's change of heart spins new tune for reggae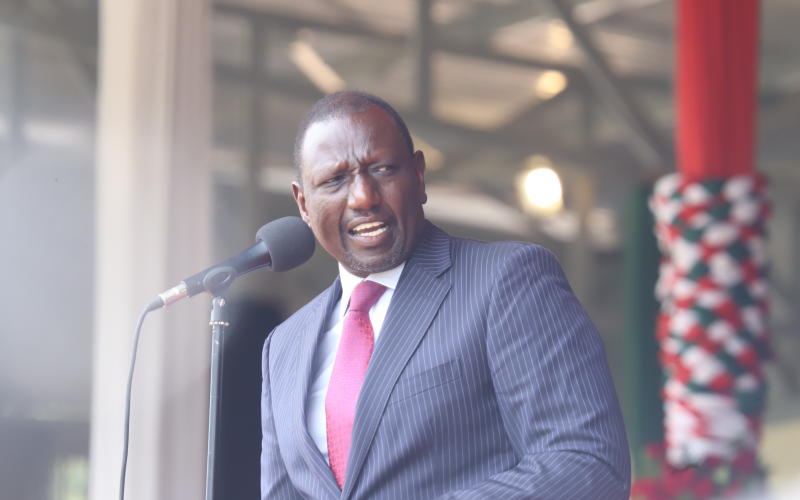 Days after missing the launch of signature collection for a constitutional referendum, Deputy President William Ruto emerged yesterday to claim he had scored a major victory for the wananchi.
On Twitter yesterday, Ruto celebrated the inclusion of an amendment to Article 11 of the Constitution to include the grievances raised by pastoralist, agricultural and coastal communities.
He said the clause was introduced after the Bomas of Kenya launch where he stated his grievances with the initial report, but also triggered other anti-BBI groups to raise their voices against the report.
"New article 11A in the BBI Constitution Bill introduced after Bomas will anchor the ordinary people's Hustler economics of wheelbarrow, boda boda, mama mboga, pastoralists, butchers and guaranteed minimum returns on coffee, tea, korosho, sukari, maize," Ruto tweeted.
In the Article he raised, the amendment says the Constitution will now recognise an economic system that provides equitable opportunities for all people of Kenya to benefit from economic growth in a comprehensive, fair and sustainable manner.
"The state shall promote productivity through protection of intellectual property rights, investment, enterprise and industrialisation for sustainable economic development, sustainable sources of livelihood including agriculture, pastoralism and the blue economy and an economic system that supports small and micro enterprises."
At the Bomas event, Ruto complained of draft provisions on Judiciary Ombudsman, expansion of Executive positions to include a prime minister, creation of Kenya Police Council and appointment of Independent Electoral and Boundaries Commission (IEBC).
The provisions on the Police Council have been deleted in the new report that will be subjected to the referendum and the DP has not gloated over it yet. The provisions on IEBC were equally removed but the provisions on prime minister and ombudsman were retained.
His post yesterday was interpreted as a way of getting himself to support the BBI as well as a champion of the progressive changes to the document.
The reactions to his tweet came fast and furious. Many thought he had betrayed them into supporting the document.
"I said it on Tuesday... Wanjiku will find herself alone, abandoned for political expediency. The million-dollar question in wanjiku's mind is this... Who is expected to shoulder the ever-growing burden of overrepresentation and creation of multiple corruption avenues?" Njaga Wanjaga responded.
City lawyer Donald Kipkorir tweeted, "For long, TangaTanga were openly hostile to BBI Constitutional Amendment saying it was creating jobs for Dynasties & increasing the Wage Bill! But they are now clinging on a Clause that supports "Intellectual Property" to say IP is wheelbarrows & Mama Mboga."
BBI Secretariat co-chairman Junet Mohamed termed Ruto a liar, saying the clause was there even before the launch of the document.
"It was there BEFORE Bomas, at Bomas and NOW. WORD FOR WORD. Did you even read the Bomas document?" Junet responded to the DP's tweet. But Elgeyo Marakwet Senator Kipchumba Murkomen quickly dismissed the Kuria East MP's claim.
"LIAR! eti word for word? You mean you haven't even read what you are promoting?..." tweeted Murkomen.
Lawyer Makau Mutua, on the other hand, suggested Ruto was undecided.
"On BBI @WilliamsRuto has become a WATERMELON — a total CHAMELEON. He cannot decide if he supports, or opposes, BBI. Caught between the devil and the deep blue sea," tweeted Mutua.
Download the BBI Judgement by all seven Judges - Civil Appeal No. E291 of 2021