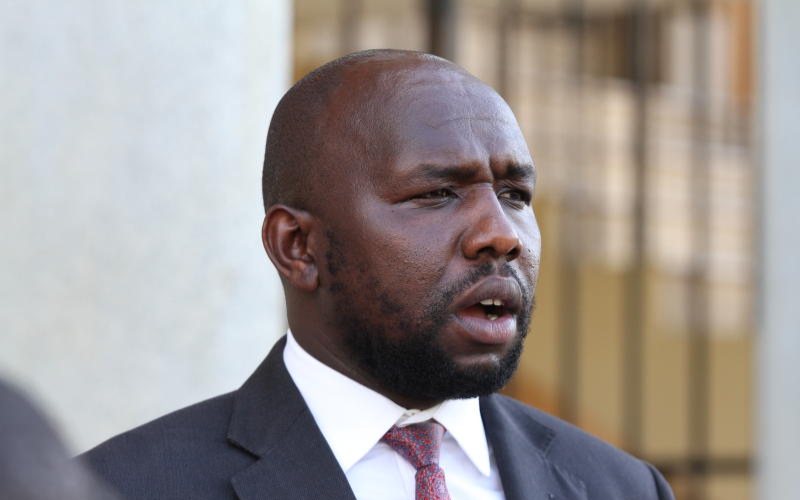 On Thursday President Uhuru Kenyatta referred to the Bible when talking about how the future looks like for Kenya. Predictably, netizens had a field day with his quote.
Speaking during the State of the Nation address, Uhuru likened his position to that of Moses in the Bible when he saw what the promised land had in store for the Israelites.
"Like Moses in the Bible who sat at the top of Mount Nebo and saw the future that the people of Israel were about to cross into the promised land, I too have seen our future," he said.
Through a tweet, Elgeyo Marakwet Senator Kipchumba Murkomen contributed to the discussion by suggesting that Deputy President William Ruto might be Joshua.
"If Uhuru Kenyatta is Moses then Raila Odinga is his brother Aaron and therefore William Ruto is Joshua. Who is Caleb?" he posed.
Read More
According to President Uhuru, this is what the future looks like:
A Kenya where no one will ascend to a high public office on account of their tribe
A Kenya where no capable person will wallow in poverty because of poor governance
A Kenya Where our potential as a people will be exploited for the greatness of our nation
A Kenya Where we will all share equitably in the prosperity of our Nation.
The Future is bright
The Future is beckoning
The Future is here for us to take
A future where truly our Justice will be our Shield and Defender
According to the Bible, Mount Nebo is in Moab where Moses viewed the promised land before his death.
Rising more than 4,000 feet above the Dead Sea, Mount Nebo is situated on the east side of the Jordan River opposite the city of Jericho.
Aaron never made it to the promised land as he died on Mount Hor. (Numbers 20:22-29)
God also told Moses that he would die on Mount Nebo and his prayer to see the promised land would be answered but he would not enter the land because of what happened when he struck the rock at Meribah Kadesh (Deuteronomy 3:23–28).
Moses and his brother Aaron had failed God that day with their anger, pride, disobedience, and lack of trust.
After Moses' death, Joshua took over, and eventually, he is the one who led the Israelites into Canaan, the promised land.
In his address, President Kenyatta emphasised the need to make changes to the Constitution to lay a foundation for a prosperous future saying Kenya is greater than any individual.
"This moment in time is our meeting with destiny. When generations come long after we are gone, let them say that we made the right decision at this moment; that we chose unity over division; that we dreamt of and birthed a happier, more harmonious, and more prosperous nation, " said the President.