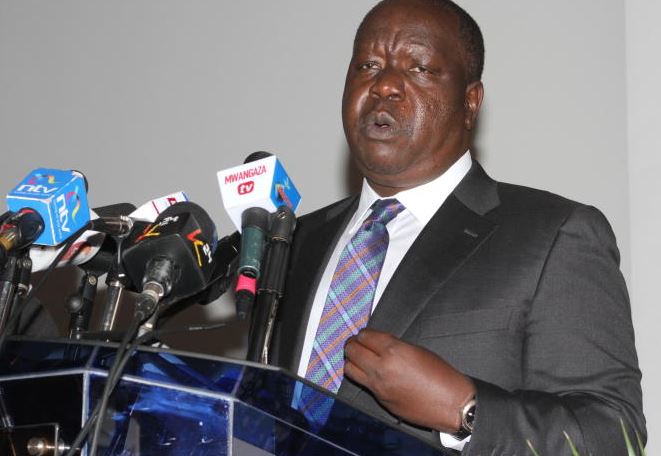 The Interior Ministry has 14 days to reply to a petition seeking the revocation of a sub-county in Mandera. Garissa High Court Judge Justice Charles Kariuki ordered CS Fred Matiang'í (pictured) to file the response and have the matter mentioned in court for directions on September 17, 2020.
More than 400 residents filed a petition seeking orders declaring Kutulo sub-county non-existent.
Yussuf Suraw and 401 others claimed in the petition that the process leading to the formation of the sub-county violated the rule of law. A special gazette Notice No 10581, of December 2016 created Kutulo sub-county together with its divisions. The sub-county was initially part of Mandera central sub-county. "The creation of these administrative unit as delivery coordination unit was done in violation of the law and without public participation," argued the petitioners.
In creating Kutulo, they said, the government did not consider the population of the sub-county, the size of the area and the community interest. According to them, the population of Kutulo is sparse and some units that were created were not occupied and that its administrators were in charge of un-occupied locations and sub-locations. They named eight administrative units including, Elkuro and Sukela Dima locations and Garbiti, Kuro, Guchi, Kutulo East, Duse and Sukela Dima sub-location.
Read More
The petitioners also want the court to declare the appointment of Mandera Deputy County Commissioner illegal, null and void.