Haji's bid to stop Samburu case flops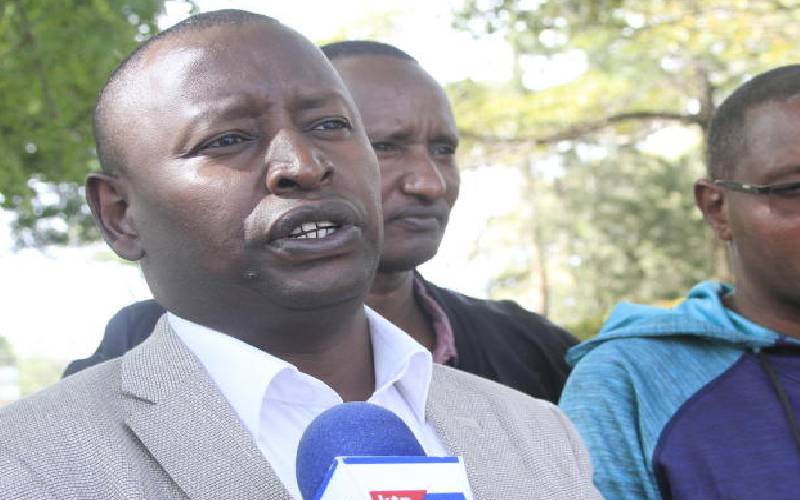 The High Court has refused to stop a Sh86 million fraud case against Samburu Governor Moses Lenolkulal (pictured).
Director of Public Prosecutions (DPP) Noordin Haji had asked High Court judge Mumbi Ngugi to halt the case over claims that some prosecution witnesses were contradicting the DPP's arguments.
Haji said the witnesses were giving evidence to show that the governor and his co-accused did not steal any money from the county government.
Yesterday, however, Justice Ngugi ruled that allowing the request by the DPP to review the file would amount to 'micro-managing' the magistrate handling the case.
"I am not satisfied that there is any illegality demonstrated by the decision to allow the defence counsels to adopt a certain line of questioning the witnesses," said Ngugi.
"That would amount to serious micromanagement of the trial process."
She added that the court cannot decide for lawyers which questions they should ask witnesses, since the law allows them to ask anything to prove their client's innocence.
The DPP in his application argued that the line of questioning adopted by the lawyers defending the governor was pre-judicial to his case.
He said witnesses were being asked to comment on charges which they did not understand.
Haji's application followed evidence given so far by two witnesses who denied that the governor was involved in a scheme to defraud the county.
Haji's first witness Joseph Lekalkuli, who is in charge of Treasury, said the county got value for money in a contract it had signed with Oryx Services Station to supply fuel.
He produced a total of 231 payment vouchers made to Oryx Services Station which he said passed through proper legal processes.
Another witness, Jeroam Lentoijoni, a procurement officer, said he did not have any evidence that Mr Lenolkulal used Oryx Service Station to loot public funds.