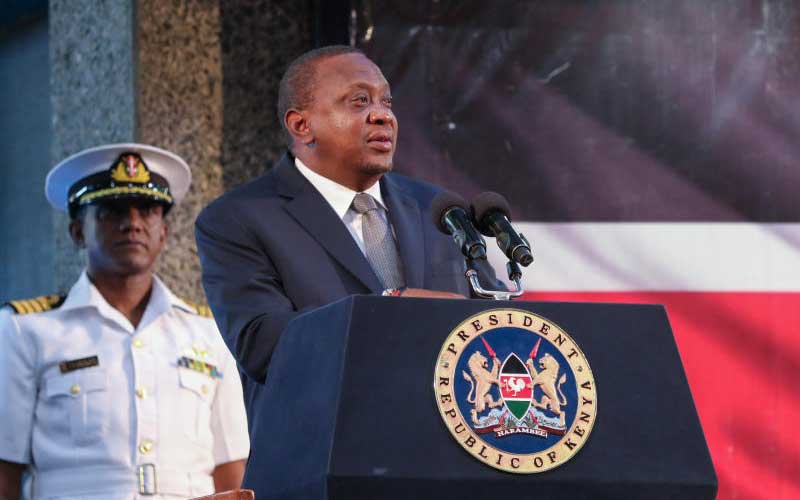 Kenya has intensified campaigns to win the ticket for the United Nations Security Council (UNSC) after she fell short by three votes to qualify to represent the continent. President Uhuru Kenyatta has embarked on a charm offensive to woo his African and global counterparts ahead of Wednesday's vote, in a mission that touches on security, trade, economic ties and United Nations politics. The President has hinged Kenya's candidature on the critical role the UNSC plays in the maintenance of international peace and security. He is also on a charm offensive to get support for Kenya's bid to host the Global Service Delivery Model (GSDM).
SEE ALSO: Top donors turn off taps amid soaring needs by poor countries
Kenya is also pushing for the listing of Al-Shabaab as a terror organisation to stop the flow of goods in the area under the militant's control, thus starve it of funds. Already, Kenya has the backing of East African Community (EAC) member states following the 20th Extra Ordinary Session of the African Union Executive Council in Addis Ababa, Ethiopia, last December. Kenya is facing off with Djibouti for the seat. After Djibouti declined to relinquish her candidature, Kenya scored 33 of 49 votes in the first round. She needs two thirds majority of all the 55 member states to win. The final vote is expected on Wednesday, August 21. In the last few months, the President has met close to 19 regional leaders to pitch for Kenya to get the non-permanent slot for the period 2021 to 2022. State House Spokesperson Kanze Dena-Mararo affirmed the importance attached to this mission, saying President Kenyatta has extensive interest in ensuring the country gets the slot.
SEE ALSO: Why Kenya is on the verge of more global recognition
"The President has been lobbying nations to support Kenya's bid and nothing has changed since we declared our interest," she told
Sunday Standard
. The seat carries a lot of weight as Kenya is working to protect its interests in the Indian Ocean while also lobbying for the expansion of the UN office in Nairobi. During his latest visit to Barbados and Jamaica, Uhuru asked the Caribbean community to support Kenya's bid. "Kenya's candidature is informed by the critical role the UNSC plays in the maintenance of international peace and security," he said. Foreign Affairs Cabinet Secretary Monica Juma has exuded confidence that Kenya will secure the seat when the matter is put to vote this week in Addis Ababa. Africa Group comprises all the AU member states that make up 28 per cent of UN membership.
SEE ALSO: UN to build Sh1b Covid-19 centre at city hospital