Farmers reap millions from farming upland rice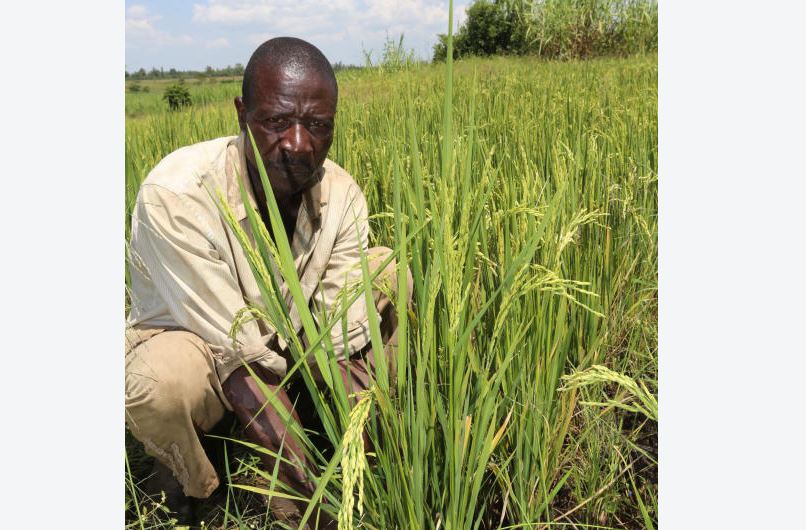 Ronald Oduor faithfully tilled his sugarcane plantation for many years, and the crop ensured he could put bread on the table.
But the tables turned and Mr Oduor cleared his farm in Koyonzo sub-county to plant another crop that was proving to be a favourite with a few farmers; rice.
"I used to plant cane but because of delayed and poor payments, I abandoned it. Rice is easy to harvest; it has a ready market and returns are good because one sack goes for more than Sh12, 000," he said.
While Oduor was one of the early adopters back in 2000, more farmers in Kakamega have now embraced two upland rice varieties that are early maturing and high yielding – the New Rice for Africa and Pishori Basmati.
The rice, which takes between three to five months to mature, is said to produce at least 20 bags from an acre of land. Oduor, who plants on a single acre, makes at least Sh240, 000 each season.
School fees
"I no longer have to worry about my children staying out of school for lack of fees. I urge other farmers to embrace it since it will help us alleviate poverty and promote food security. You can harvest the rice twice a year since it takes less than five months to mature," he said.
However, there are still impediments to better harvesting, though none is as glaring as the lack of a processing plant.
Take a quick survey and help us improve our website!
Take a survey
Oduor says this is where county and national governments are expected to step in and provide a helping hand.
"We are forced to travel miles to Bujwang'a to process the rice for sale. Transporting one sack is Sh600; if you have 20 sacks, that is Sh12, 000. The Government should construct a factory near here to help us save on the cost of transport," he said.
Another farmer, Iddi Munyendo, says in 1996 he started growing a Pishori Basmati variety that originated in the US.
Germination, Munyendo says, takes 14 days and it is ready for harvesting after four months.
"The venture is good since it pays school fees for my children and provides food for my family. It also helped build me a modern house," he said, adding that during the last season, he harvested 27 bags of rice.
"I sell 2kg of rice for between Sh200 to Sh300, which enables me to get good profit. But the challenge is processing, since we are forced to travel to Siaya County, which is costly.
"If you leave on a bicycle at 5am, you will arrive in Bujwang'a at around 10am. This is time-consuming and costly. Birds also destroy the crop. We urge the Government to help us have a machine that can process the produce," he said.
Stolen cables
Edward Munyendo, the secretary of the Matungu Rural Poverty Alleviation group, said a project to set up a factory flopped after thieves stole electricity cables connecting the machinery to a transformer.
Mr Munyendo said although the rice was quickly becoming the region's cash crop because it matured faster and paid better than sugarcane, many of the farmers who showed interest in planting the grain did not have access to proper information on its planting and how to address the inevitable production challenges.
"With modern farming technologies, and if the farmers get support from the Government, I am sure the rice venture will help address food shortage in the country. We had recruited 200 farmers and even written a proposal to get 22 million seedlings from the county before the electricity issue arose," said Munyendo.
To fight drought, involve communities
According to the latest information from the Meteorological Department, rainfall will be poorly distributed in April, May and June, and this will have a serious impact on agriculture